Lancaster Inferno Operations Staff
These are some of the great volunteers that are part of the Lancaster Inferno family. We appreciate each one using their time and talent to help make our matches enjoyable.
Andrew Rothacker, Announcer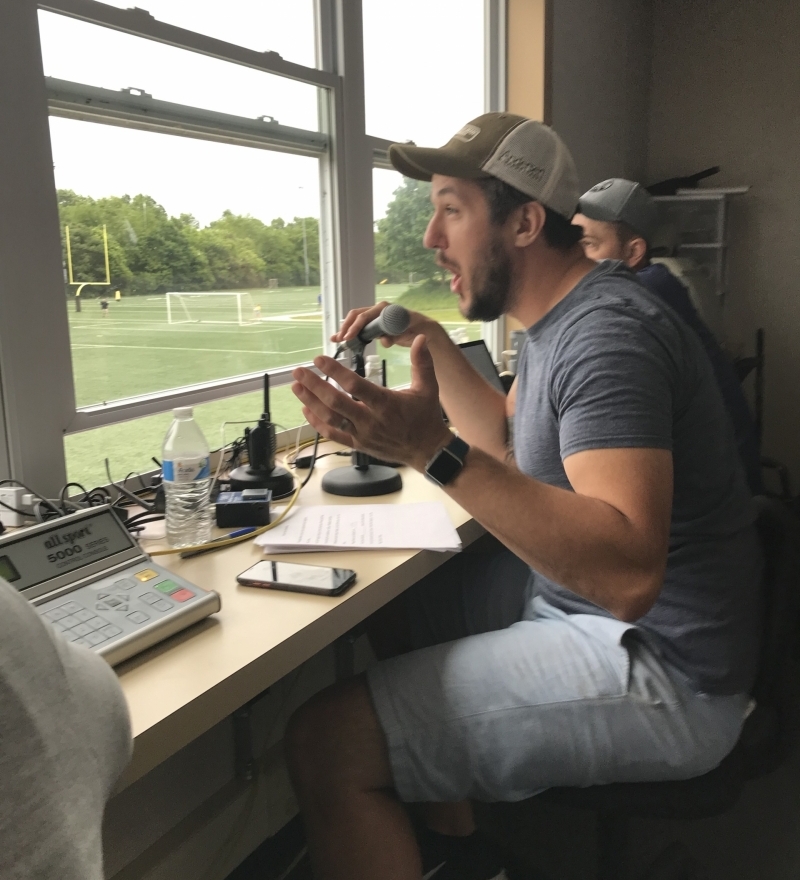 Andrew has been the voice of Lancaster Inferno since 2017. When he's not announcing substitutions or door prizes, he's busy using his amazing talents to run his business, Pineberry Repair & Remodeling.
Andrew's a great "go-to-guy"; he's never met a problem that he can't figure out — except maybe pronouncing some difficult names while announcing!
This busy dad of two young children makes it to almost all of our home matches and shares some of his special dad jokes with his captive audience.