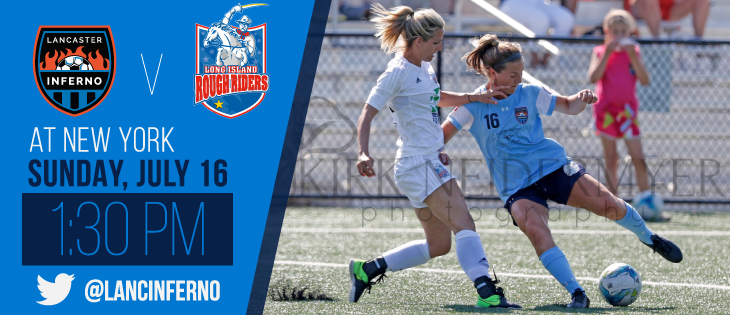 AWAY MATCH – SUNDAY, JULY 16TH @ 1:30 PM
The Inferno (4-5) closes out the season on Sunday July 16th in South Huntington, NY, against the Long Island Roughriders (5-2-1). Although out of contention for a wild card, the Inferno will seek to avenge an earlier loss. The Roughriders need to win their last two games, to qualify for a playoff game against NJ Copa FC (8-1-1).
"We have a tough challenge this Sunday, but I expect our team to put forward the effort needed to win the game," states Head Coach Francisco Cleaves.
Who: Lancaster Inferno vs LI Rough Riders
When: Sunday, July 16th at 1:30pm
Where: Saint Anthony's High School (275 Wolf Hill Road, South Huntington, NY 11747)