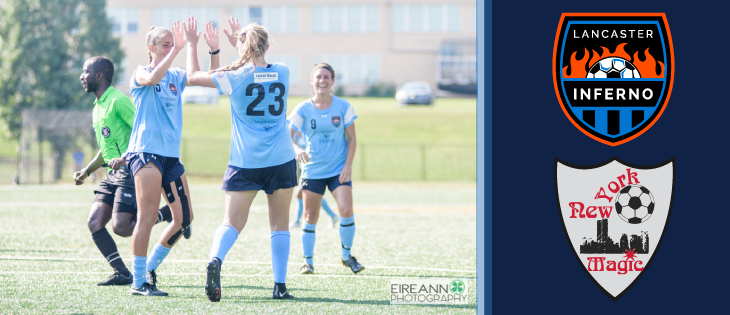 Inferno Tops NY Magic 3-1
The Lancaster Inferno (3-3 East) picked up their third win of the season, got back to a .500 record and swept the season series with the New York Magic (0-4-1 East) on Sunday afternoon at Pucillo Field. A goal and an assist from forward Haley Crawford, and goals from Tesa McKibben & Maddie Schwartz guaranteed a strong 3-1 win for the host side. Magic's goalkeeper Sierra Bonham made 12 saves in the loss while the combination of Goalkeepers Kelly O'Brien and Jordan Kamp made four saves in goal for the Inferno. Lancaster controlled the run of play from the outset and out-shot New York by a 15-6 margin.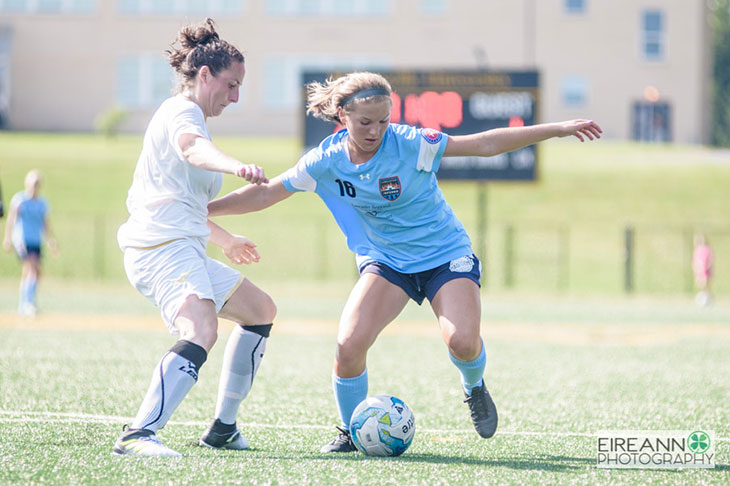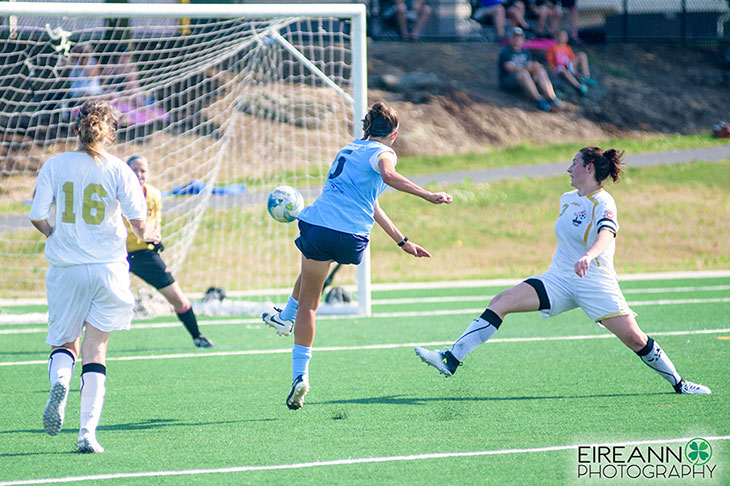 In the 10th minute, a ball was crossed into the Magic penalty area and eventually found Crawford. The James Madison standout shot from 15 yards out, hitting the crossbar and bouncing down behind Bonham for the 1-0 score. Three minutes later, McKibben and defender Trisha Clark had a give-and-go at the top of the box. About eight yards from the end line, the former Saint Francis star drove the ball into the side netting for the 2-0 score. In the 55th minute, New York cut the score in half when Mami Yamaguchi took advantage of a Lancaster miscue and chipped Kamp for her first goal of the season. Inferno got the insurance tally in the 70th minute, as Crawford's corner kick found Maddie Schwartz who redirected the ball past Bonham at the near post.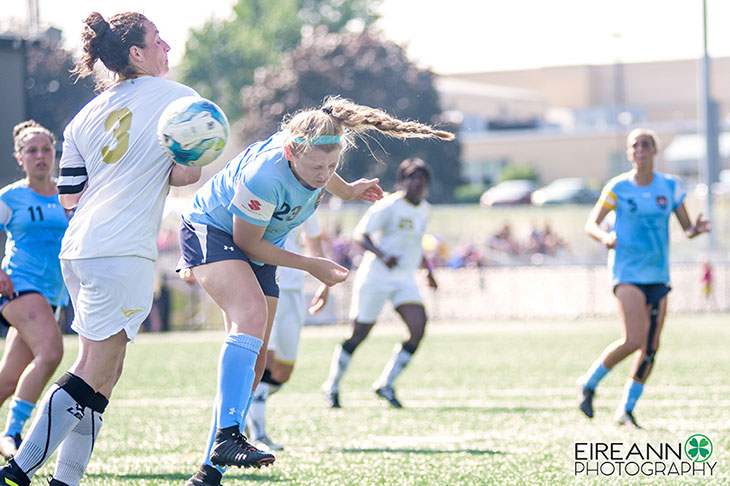 "We went on the attack at start of the game and the Magic GK had an outstanding game for them. I was very pleased with the way we generated many scoring opportunities and kept our focus on defense," says Head Coach Francisco Cleaves.
The Inferno goes back on the road this Saturday and will face the NY Surf (3-1-2) at 2PM At SUNY Maritime. The Surf is coming off a tie last weekend against the FC Copa and will look to avenge an earlier loss to the Inferno (2-1) at Pucillo Field on June 4th.
"Our team has gotten into a rhythm and all the girls are playing with confidence. This will be a tough game but I have confidence we will end up with a positive result," states Coach Cleaves.