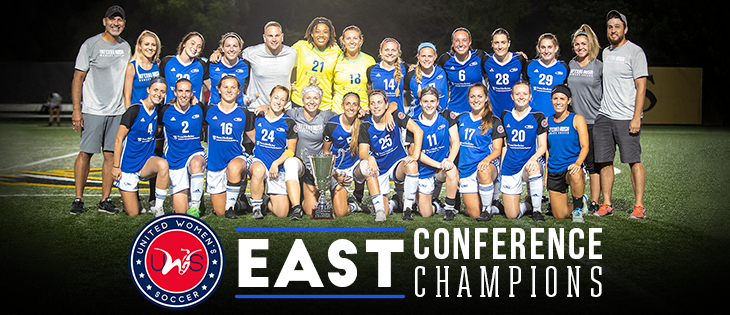 Inferno Rush Wins East Conference Championship
LANCASTER, PA – This past Tuesday night, the Inferno clinched the east conference championship and a national tournament berth with a 2-0 victory over the visiting Connecticut Fusion. The Inferno Rush had already earned the UWS East Conference regular season crown.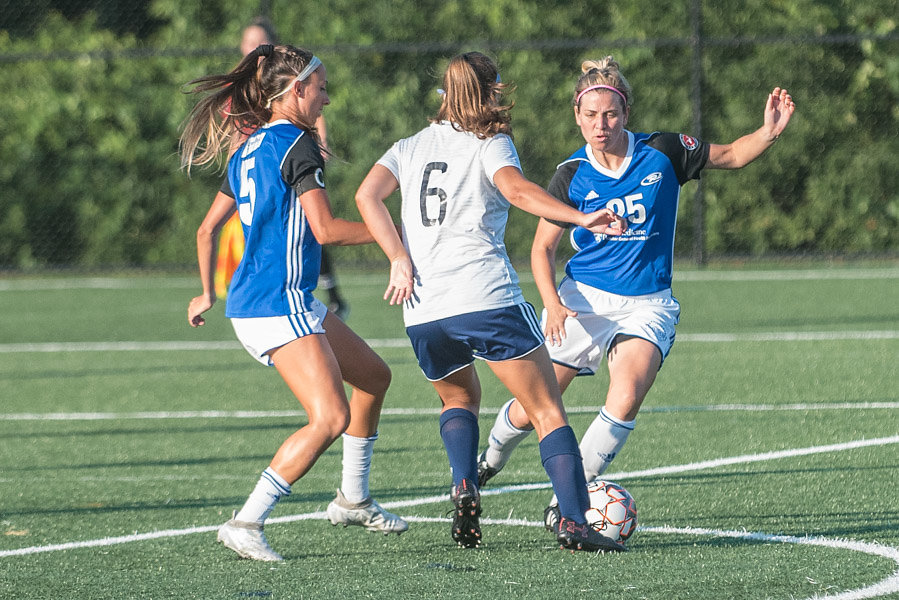 Teresa Rook (Rynier) scored the game winning goal in the 35th minute, and Ryelle Shuey added the insurance goal off a corner kick from Kendra Jones in the 67th minute. Inferno goalkeeper Kelly O'Brien and defense earned their fifth shutout of the season. The game was the 3rd in 4 days for the Fusion who had earned a berth in the conference championship with 2 victories on the road.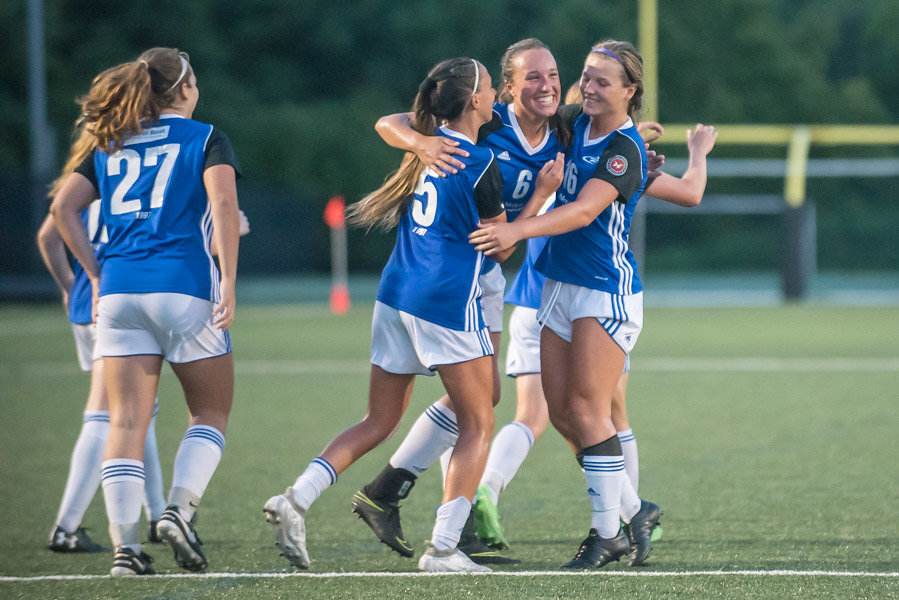 "Our focus was to win the possession game. We did a lot better in the second half and made a couple of effective adjustments on offense."
The Inferno now travels to Grand Rapids, Michigan where they will face the home team Grand Rapids FC, winner of the Midwest Conference, at 7:30pm ET Saturday, July 21st. The other two teams in the semi-finals, Calgary Foothills and Houston Aces, will face off at 4:30pm ET.
"All the teams in the semi-finals have a legitimate shot at winning, so we will continue to give everything we have."
Photos provided by Anthony Panzino of Eireann Photography.
Lancaster Sports: Lancaster Inferno Rush Win East Conference, earn trip to Michigan