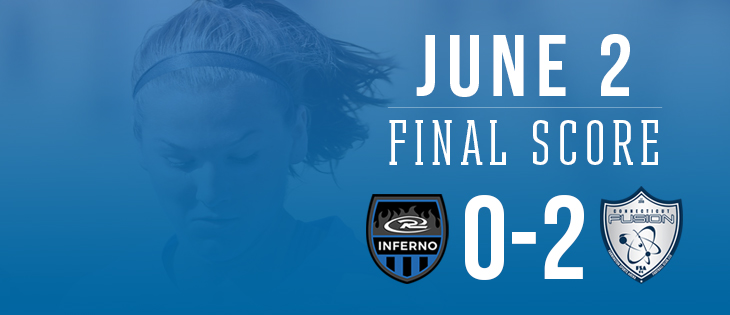 Inferno Rush Falls 2-0 to CT Fusion
It was a frustrating night for Inferno Rush as they faced a dominant Connecticut Fusion team last Saturday night at the Farmington Sports Arena (CT). The Inferno came off a thrilling 3-2 comeback the previous week at the NY Surf, but was unable to pull back a victory this match. It was Connecticut Fusion's third victory of the season. In the 24th minute Fusion's Shauny Alterisio crossed a ball that was misjudged by Inferno GK Kelly O'Brien, and was headed into the goal by Haley Nolan. Tori Souse scored the Fusion's second goal in the 54th minute after she intercepted an Inferno pass. Inferno Rush pressured until the end, but was unable to find the back of the net.
"We learned a lot about our opponent and their tendencies. We had some errors, and they made sure to capitalize on them. We look forward to a facing CT Fusion again on our home turf this Saturday," comments Head Coach Francisco Cleaves.
Inferno Rush was delighted to meet some of their fans from CT Rush SC who attended the game in support of their top tier women's team.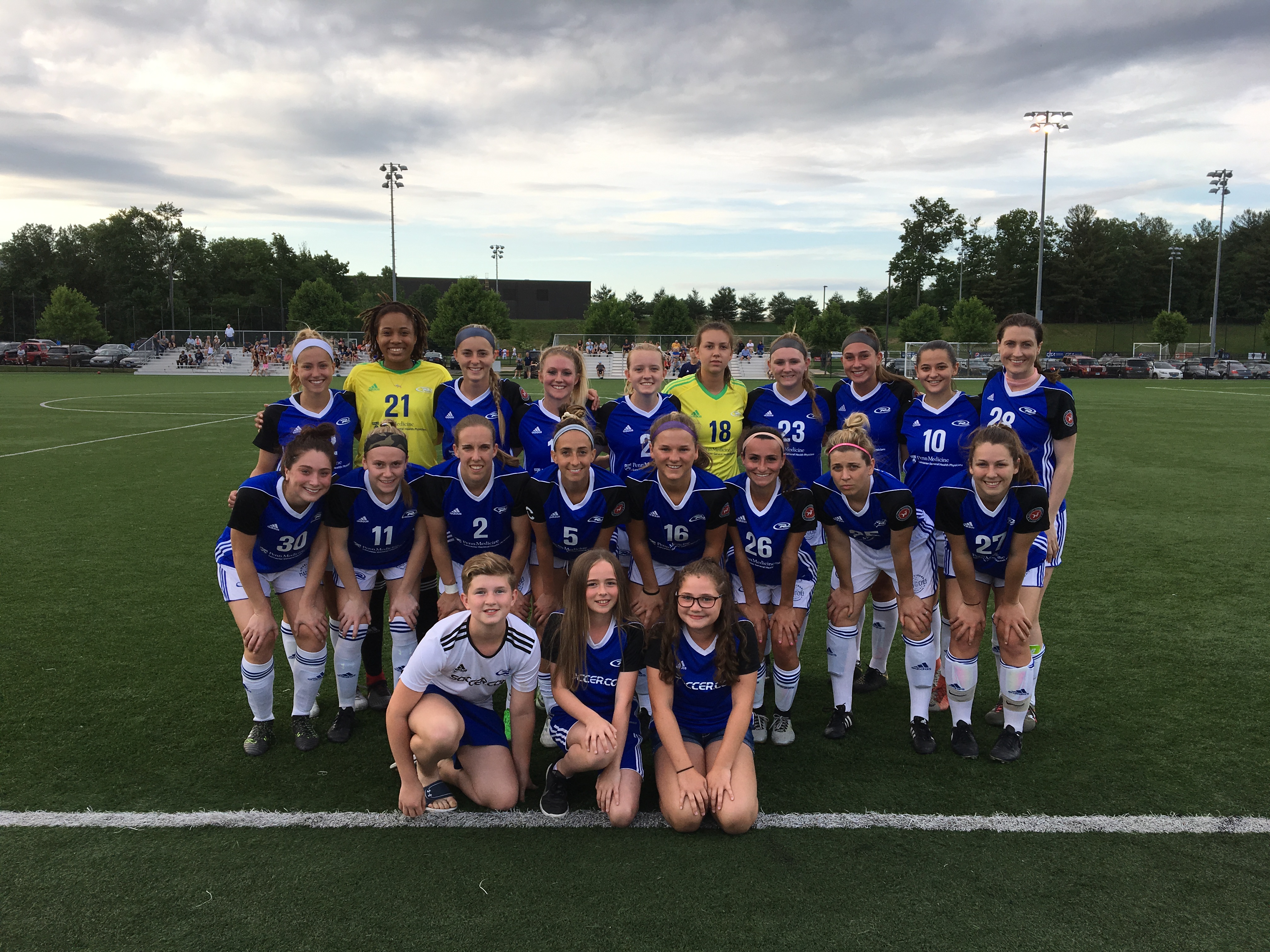 "It's the simple moments like this that make every injury, bad game, or loss worth it, states Inferno Captain Tesa McKibben, "So thankful for our fans, big and small, that support us day in and day out."
Inferno Rush is playing their 2018 home opener this Saturday, June 9th at 3pm. Watch the Inferno (1-1) kick off against Connecticut Fusion (3-1-0) at Millersville University Pucillo Field.