Inferno Outlasts Connecticut Fusion for a 1-0 Win
Saturday afternoon put the Inferno defense and goalkeeper Kelly O'Brien #18 (Lafayette) to the test. O'Brien came up with some big saves in the second half to earn her first shutout of the season.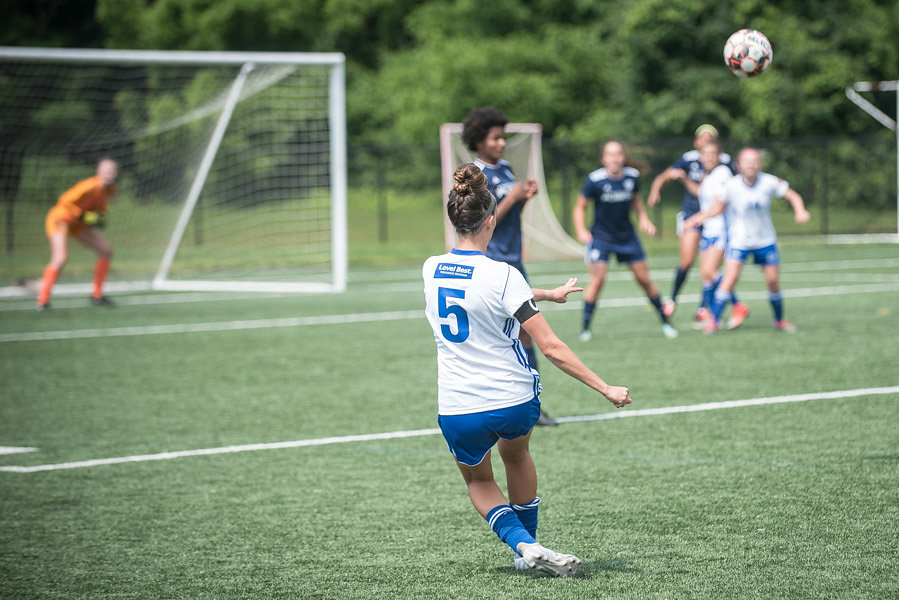 The Inferno started out fast, scoring in the 4th minute mark when Haley Crawford #16 (JMU) headed in a cross from Tesa McKibben #5 (St. Francis). The Inferno created most of its scoring opportunities in the first half with 6 shots on target.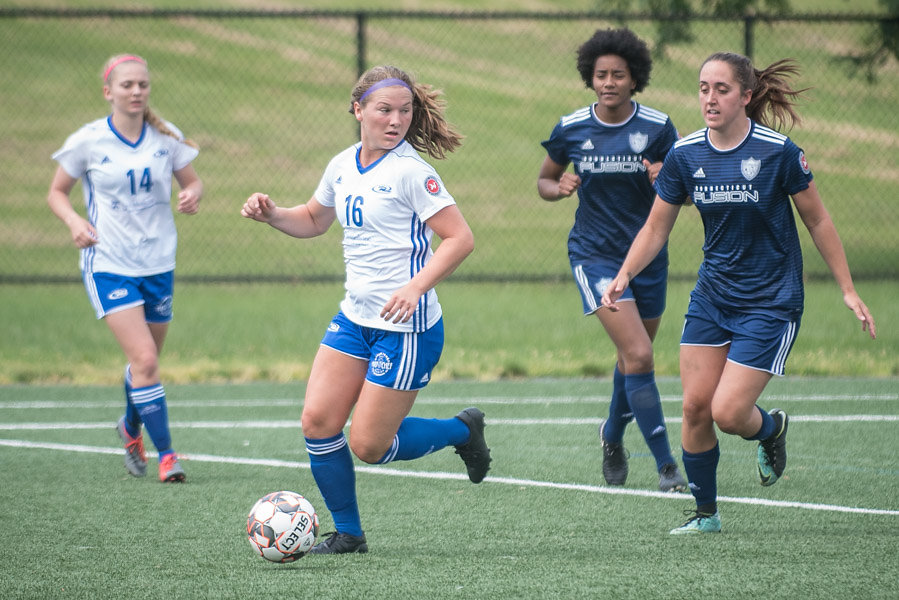 Coach Francisco Cleaves states "We played well on offense in the first half with several good opportunities to score."
The Inferno defense saw an increase in action in the second half, as Connecticut Fusion applied pressure higher up the field. Fusion's controlling possession created several excellent opportunities for them to score but the Inferno defense held on.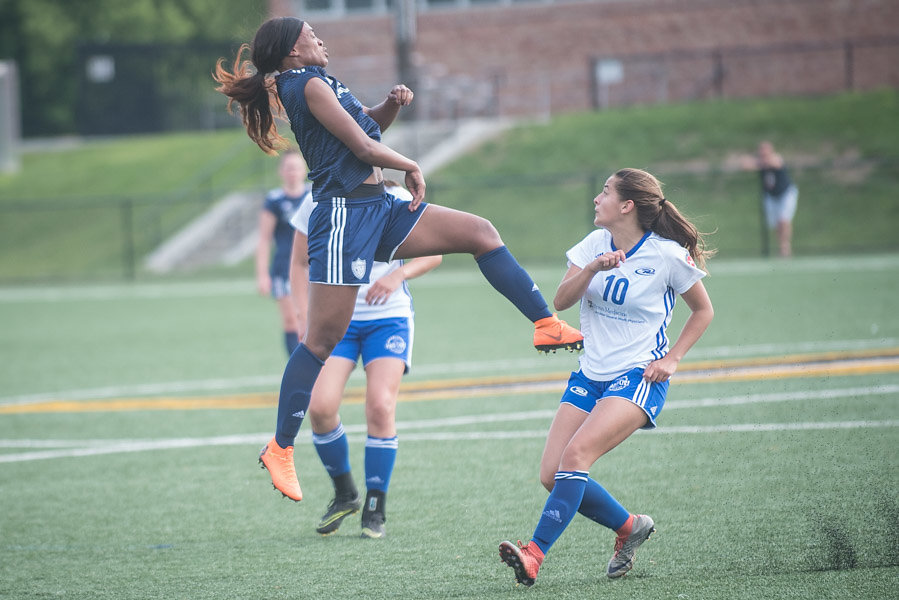 In the 64th minute Alex Thompson #15 (St. Bonaventure) headed the ball off the line after it was deflected by GK Kelly O'Brien on a shot taken from the right side by Fusion player Tori Sousa. The Inferno had several counter attacks but could not put the ball past the Fusion goalkeeper.
Kelly O'Brien was called on again to make the save of the match when the ball dropped in the box giving Fusion player Chanel Johnson a point-blank shot from the 6-yard line. O'Brien reacted quickly and cut off the angle for the save, deflecting the ball over the crossbar.
We were really tested today and our team responded well to the challenge. Fusion likes to leverage their height advantage on corners, and we did a great job limiting them to only four corner kicks. Our team worked hard and stayed together through the final minute of the game.
Ephrata Youth Soccer Club, provided our ball runners and did a great job keeping the game moving.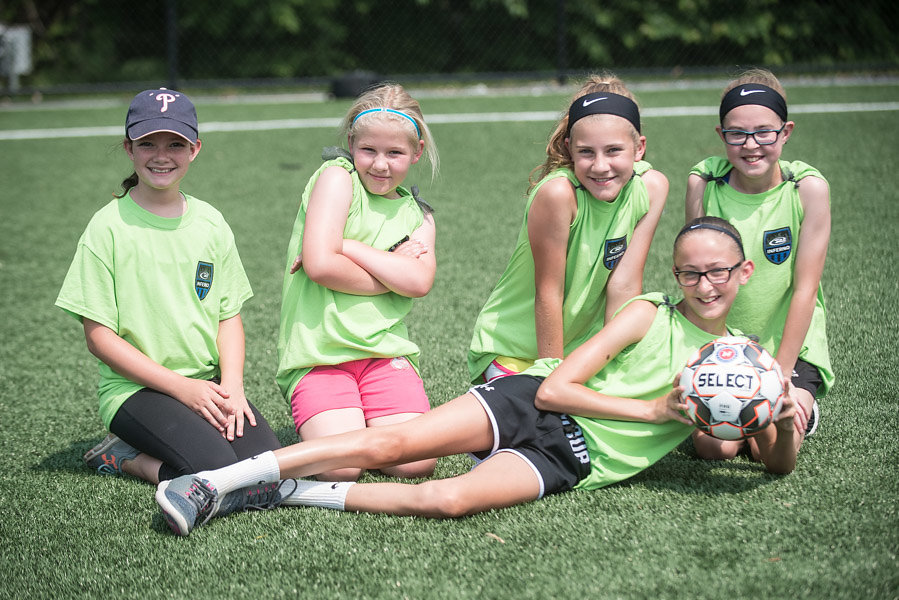 For anybody who didn't get a chance to see the match, you can view all of our home matches on mycujoo.tv. And if you can't make it out to Pucillo Field for our home games we will also be live-streaming them on the same channel.
Join Inferno Rush (2-0-1) next week, June 16th, at Pucillo Field on Millersville University's Campus for a 7:00pm match against familiar rival New England Mutiny (2-2-1).
Photos provided by Anthony Panzino of Eireann Photography.