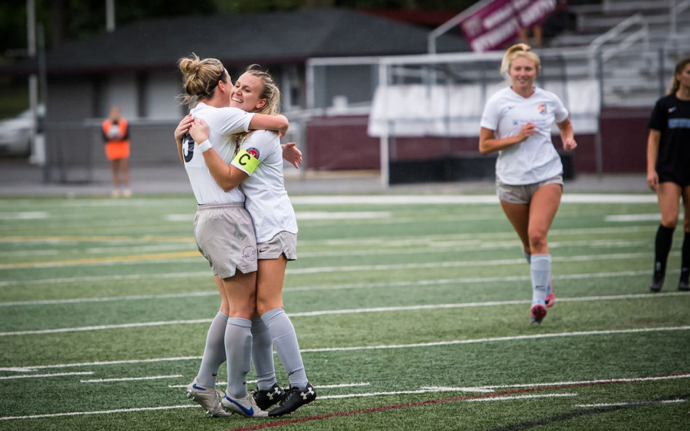 Inferno stays hot with a 2-1 thriller over Keystone
With a mid week matchup between Lancaster Inferno and Keystone FC, Inferno came
out on top
By Mikayla Mustard
Game Recap
The Lancaster Inferno traveled to Memorial Park Stadium in Mechanicsburg, PA this past Wednesday (6/21) to take on Keystone FC.
It was a crucial game for each team as both are looking to stay in the hunt for playoffs. The Inferno struck early with a goal just 6:50 minutes into play as outside defender, Grace George, showed short for a corner kick and was able to find Marissa DiGenova sitting at the top of the box waiting to get a shot off. DiGenova was able to take a touch and finish the ball right past the Keystone goalkeeper, Morgan Wood.
It was not long until Keystone responded with the equalizer. In the 13th minute of play, the Keystone offense was able to get in behind the Inferno backline and forward Courtney Amdruczk was able to create a play where forward Sejla Podzic was able to get a touch on the rebound and poke it past Inferno keeper Kelly O'Brien.
The rest of the game was back and forth as each team was attempting to find the winning goal. Throughout the game you saw moments where Inferno dominated in possession but Keystone also had those moments as well.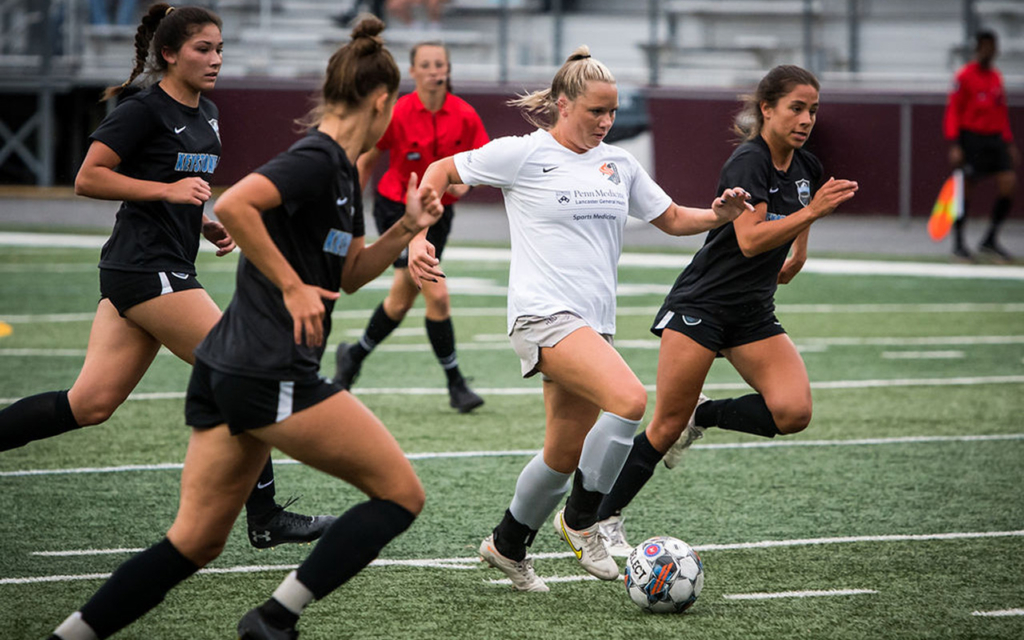 In just the 73rd minute of play Inferno came up with another corner kick. Midfielder Teresa Rook was on the ball and was able to find midfielder Madison Mohr for a header and a goal. Inferno was able to lock them down defensively for the remainder of play and walk away with the 2-1 win on the road.
Head Coach Stephanie Cleaves spoke on both goals being from set pieces. "We did a great job keeping possession for the majority of the game. Although we struggled to translate that to goals in the final third, it was great to see our team capitalize on two of our set pieces", Cleaves said.
The Inferno travel to take on NJ Copa Saturday 6/24 for a rematch of last Sunday's victory and to keep the winning streak going.