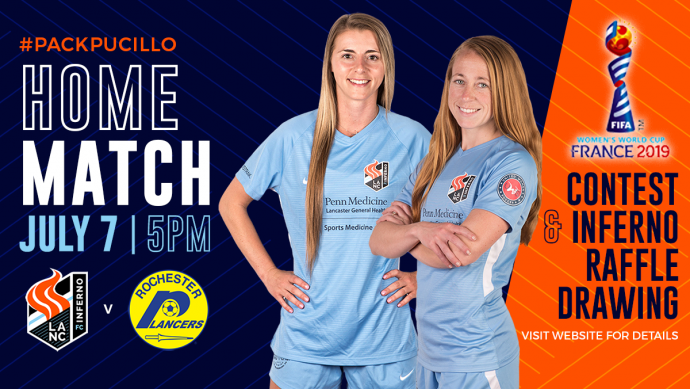 Home Match: USWNT Prizes & Raffle Drawing
Following the 2019 FIFA Women's World Cup Final at 11AM ET on Sunday, is Lancaster Inferno's last regular season game. The Inferno kicks off at 5pm against the Rochester Lancers at Millersville University – Pucillo Field. General Admission: $5 | Youth ages 5 and under: FREE | Pre-purchase Tickets HERE
USWNT PRIZES: Visit us on social media (Facebook, Instagram, or Twitter) and comment, like, & share/retweet our contest post for a chance to win some USWNT apparel. Comment with your prediction for the score for the Final WWC Match
Your submission must be received by Midnight (EST) on July 6th in order to be eligible. One Entry Per Person (same score should be submitted on each social platform). In case of tie, winners will be selected at random.
The winner will receive a Nike Team USA T-Shirt. Second place wins a Nike "She Believes" T-Shirt. So give it your best shot!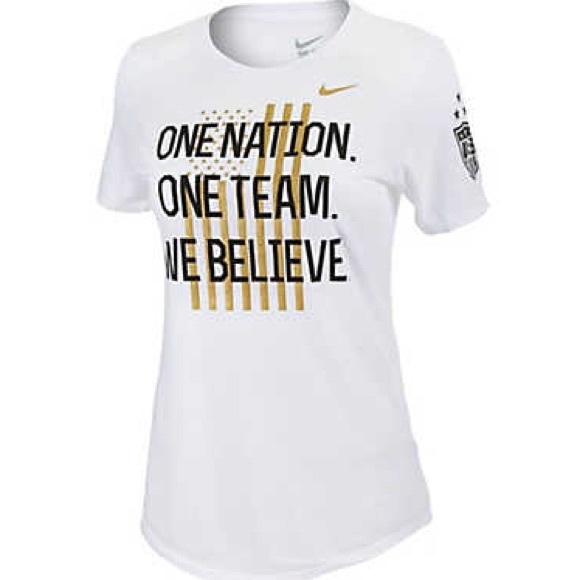 RAFFLE: At the end of Inferno's game on July 7th, tickets will be drawn for our first ever raffle. There are a lot of awesome prizes to win! You have the option of purchasing tickets for a chance to win even if you aren't going to be present at the match. Check out some of the prizes HERE.