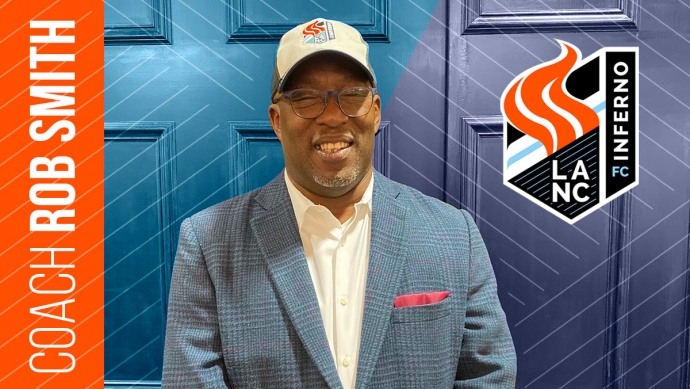 Rob Smith Announced as Associate Head Coach
Lancaster, PA – Lancaster Inferno is pleased to announce that Rob Smith has joined the coaching staff as Associate Head Coach.

Rob has an impressive background demonstrating continued commitment to advancing the women's game. He was instrumental in starting the girl's program at FC DELCO, which led to five state titles, and numerous regional championships and national finalist titles. While at FC DELCO, Rob also coached USMNT, USWNT, and MLS players.

"I am truly honored to have been asked by Stephanie (one of my former players) to join the Lancaster Inferno coaching staff. Her passion is unparalleled, and I look forward to assisting her in fulfilling her goals as team co-owner," said Rob Smith.

"Rob is top notch, both as a coach and an advocate of women's soccer. His passion & drive fits in with the overall mission of our organization. Rob greatly impacted me as a player & continues to do so in my career. I look forward to another exciting season ahead for our players & fans!" said Stephanie Cleaves.
Rob coached the Downingtown HS girl's team for 11 years, leading them to an impressive 5 state titles, and was named State Coach of the Year in 2006. He also coached ODP for 5 years.

In addition to all of his coaching accomplishments, Rob served as President of FC DELCO and was also Pro Representative for United Soccer Coach Board of Directors. He is currently on the Philadelphia Union Foundation Board of Directors, JT Dorsey Foundation Advisory Board, and is currently the Director of Business Development of the Academy Sports Complex.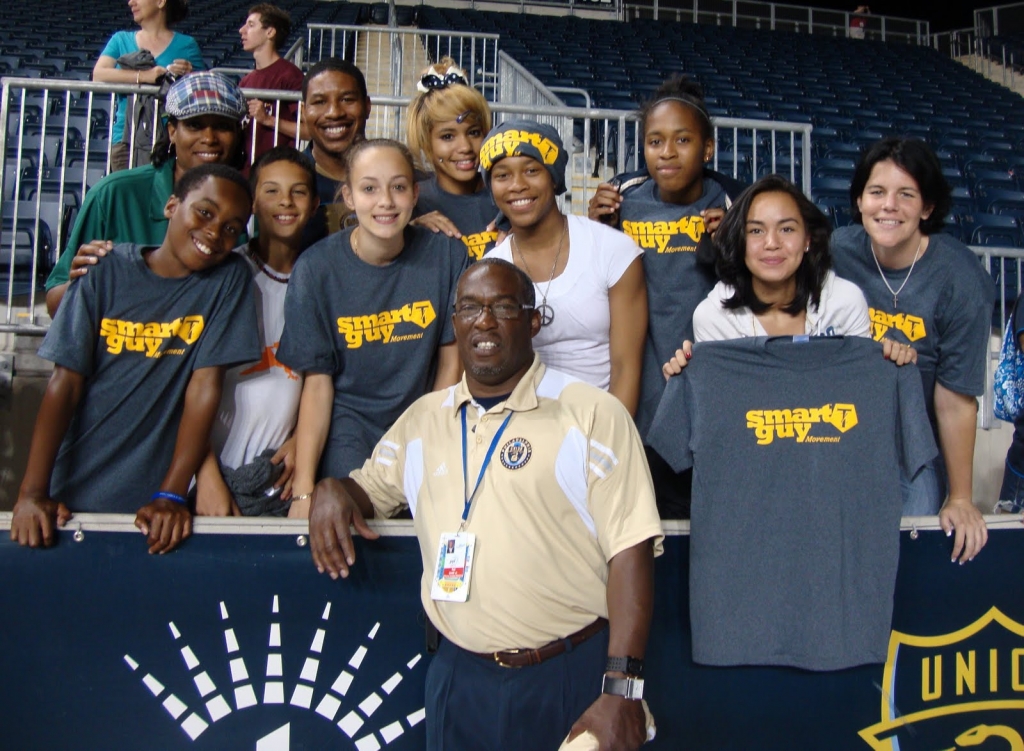 Rob is also a Hall of Fame inductee at both SEPA and FC DELCO. He continues to demonstrate his commitment to Inferno and the women's game as volunteer Director of Special Projects to help the club as it continues to grow its outreach programs.

"We are very fortunate to have Rob join us. Not only does he bring a wealth of coaching expertise, but also proven ways to grow the team's outreach programs," said Inferno President/Coach Francisco Cleaves.

"Having started the women's program at FC DELCO, this gives me an opportunity to re-engage and continue to assist in growing the game not just on the field but on the business side of the Inferno as well," stated Rob Smith.

Rob's coaching experience will help the Inferno defend its conference title and continue to stay on top of a very competitive league.

"I had an opportunity to sit in on a United Women's Soccer (UWS) league meeting and was impressed by the passion, commitment and dedication of the teams and the commitment to grow the women's game and provide opportunities for them to extend their playing careers and pursue their goals."
About United Women's Soccer…
UWS is a national pro-am league comprised of professionally operated clubs within the United States & Canada. UWS provides high level competition for college players, aspiring & former professionals, and international stars. The season runs from May until the end of July, culminating in a National Championship. The league fills the gap between the college & professional ranks and has over 15 NWSL draftees & 150 professional contracts since it's inception in 2016.