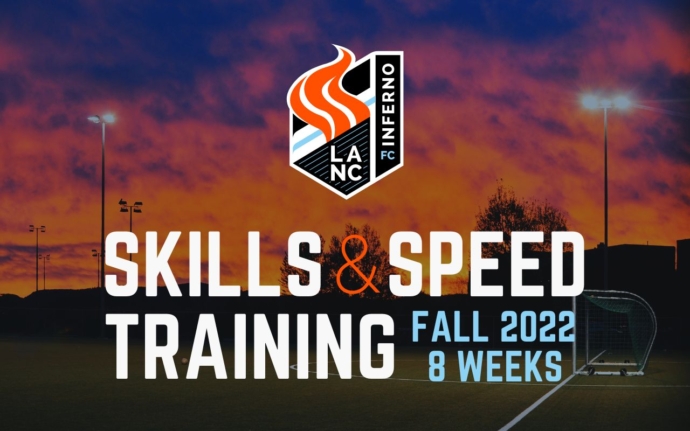 Skills & Speed Training – Fall 2022
Lancaster, PA — Lancaster Inferno FC is pleased to offer an 8-week soccer program focused on ball skills and speed & agility training. The program is available to girls with 2004-2014 birth years, regardless of club affiliation.
Information on the Fall Session:
8 Weeks (August 24-October 12)
Wednesday nights from 6:00PM-7:00PM
At F&M Inferno Field (Thomas M Armstrong Blvd, Lancaster, PA 17603)
The sessions are led by Inferno's Strength & Conditioning Coach Chris Weibel & Technical Staff, including Teresa (Rynier) Rook and Wendell Hannaford.
Each training session will include 30 minutes of speed & agility training and 30 minutes of ball mastery drills. Sessions are grouped by age.
Cost: $240 – Open to players regardless of club affiliation / $200 for Lancaster Inferno FC players