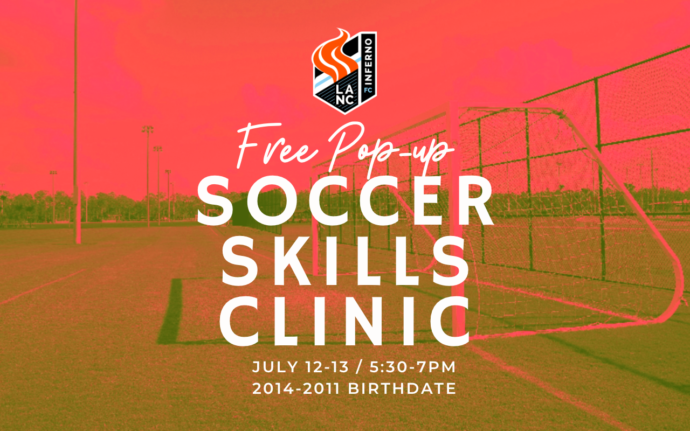 FREE Pop-Up Skills Clinic
Was your daughter born between 2011 and 2014? Does she love soccer and want to improve her skills?
If so, it's your luck day! Here's an opportunity for all girl's who love soccer and were born between 2011 and 2014 to come out to a FREE Pop-Up Skills Clinic!
It will be held by the U12 & U10 coaches for Lancaster Inferno FC's new all-girl youth club program on Tuesday, July 12th and Wednesday, July 13th from 5:30PM-7:00PM.
Come out to Manheim Township Athletic Complex/Weaver Fields (2883 Weaver Road, Lancaster, PA 17601).
Every girl born in 2011-2014 is welcome to participate!
In addition, if you are looking for an excellent youth club that will help develop your daughter as a strong soccer player in a supportive environment, we have a few openings in both the U10 and U12 age groups.