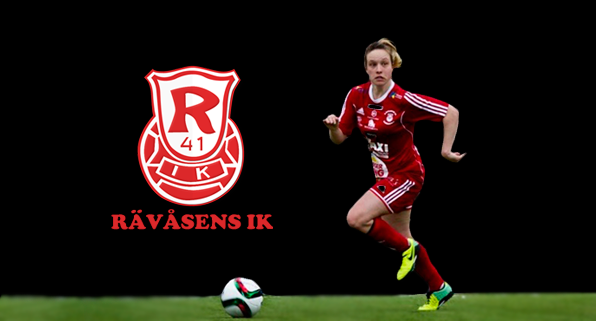 Inferno Alumni Success Story – Jade Flory
Jade Flory has had a dedication, love, and passion for the game of soccer since she first touched the ball. The Chambersburg Area alumni is now living out her lifelong dream of being a soccer player at the professional level.
Flory is 1st in all-time assists (31 assists) and 2nd in all-time scoring (143 points) at Chambersburg Area H.S. Elevating her game through the collegiate level to the professional level by playing two seasons for the Lancaster Inferno.
Furthering her career to the Icelandic Women's Premier Division, Jade Flory played for the Prottur Reykjavik otherwise known as Throttur FC. She went up the against the best of the best on the island, competing at the highest level of professional soccer.
During Flory's first 2 years of her college career at Division I Youngstown State University Jade was named to the Horizon League All-Newcomer team. As a sophomore Jade earned First Team All-Horizon League honors.
Jade transferred after her sophomore season with the Penguin's to Morehead State University. Jade was one of three co-captains. In 2013, she was named OVC Offensive Player of the Year and First Team All-OVC and All-Newcomer team. She was also named First Team All-OVC by College Sports Madness. She collected OVC Offensive Player of the Week honors seven times. Jade finished her collegiate career at Morehead and was named First-Team All-OVC and named to the CoSIDA Academic All-America Second-Team and the Academic All-District II First-Team. Jade was also nominated for the 2015 NCAA Woman of the Year in recognition for service and leadership, academic achievement, and athletic excellence.
Jade is in her 2nd season of professional soccer, and has just finished her first season playing in Sweden for Ravasens IK Karlskoga.
Q: What has your overall experience been moving from the US to Iceland and then transitioning to Sweden?
A: For me it has had its ups and downs. It's so hard going from having your family and friends at every game to only seeing them at maybe one or two. So missing family is difficult but remembering that I am doing something that maybe people wish they were doing is what keeps me going.
Q: Q: What has been the biggest adjustment that you've had to make? food, culture, etc.
A: I would say my biggest adjustment that I've had to make is dealing with the language barrier. Having to learn a different word for pass or shoot and thinking of it while in the middle of a game makes it very difficult. Communicating in other ways such as hand gestures of where I want a ball to be played. I wouldn't say that I had too much of an adjustment with the food in Sweden because they love meat and potatoes but in Iceland I did find it a little more difficult because I was not someone who is big on seafood. As far as the culture goes, I would say that people are very helpful. People in the town are always offering rides to practices, items for my apartment, or even just someone to talk to.
Q: Q: How is the game (soccer) different from what your experience in college and with the Inferno?
A: I would say that the game is different because over here in Sweden there is more focus on the women's game which is so nice. People are really into supporting the women's game and bettering it rather than on the men's teams. I would say too that the training is different. We don't really go over set pieces or corners, it is just more shown on the board before a game and then expected to be executed in a game. Also, training such as fitness and weight-lifting is mainly done on our own time rather than as a team.
Q: Q: How would you rank the level of play in your current team/league compared to previous experience?
A: I think it depends on the game honestly. There are some games where I can play against national team players or even other Americans and then there can be games where the level is not at its best.
Q: Q: How have you handled the language difference?
A: At first it was very difficult. It is a strange feeling being at a practice and having the coach explain a drill in another language and then having one of the girls translate it to you but I think this being my second season dealing with a language barrier it has gotten easier to handle and I know what to expect.
Q: Q: What advice would you give other female players considering playing in Europe or Sweden in particular?
A: I would say to definitely do it because the experience is unbelievable. It may be difficult at times but it is honestly so worth it in the end that you wouldn't want to pass on this situation. The traveling and seeing the world while playing the sport you love is one of the most amazing feelings that I think I have ever experienced and I think if given the opportunity every girl should take it.
Q: Q: Is there anything else you would like to share with your fans?
A: I would just like to say that I appreciate all the love and support and that it truly means a lot! And thanks to my family for always supporting me and encouraging me and traveling across the ocean to come see me play!