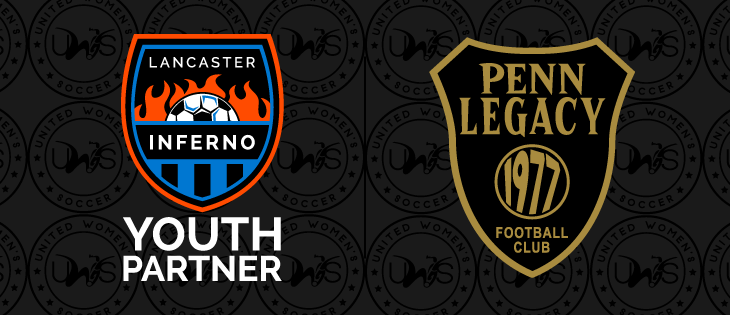 Inferno Partners with Penn Legacy FC
The Lancaster Inferno is excited to renew their youth club partnership with Penn Legacy.
"Penn Legacy is proud to continue to support the Lancaster Inferno for their upcoming season.   The Inferno offer an avenue for young women in the region to continue their playing career after club and college soccer and we at Penn Legacy are delighted to have three Penn Legacy Alumni on the current Inferno roster. Their career successes can have an impact on so many young girls currently playing in the Penn Legacy program and be an example of the opportunities available for those girls who want to continue playing competitive soccer after their college and club careers are over." – Ryan Mowery, Club President
Located in Lancaster county, Penn Legacy was founded as in 1977. It is a non-profit organization with over 1,500 players participating in club programs. Penn Legacy prides itself on being part of the NSCAA member club and a Philadelphia Union Youth Soccer Affiliate.
Club Mission: To serve the community by providing all participants with a positive sports experience where they develop as persons and players while enhancing their social, emotional, and physical well-being in an environment of inclusiveness and sportsmanship.
Penn Legacy offers opportunities to play youth soccer at various levels, with no residency requirement. The 3 levels of youth soccer at Penn Legacy:
Futures Soccer Program (Ages 3-8)
Premier & Travel Program (Ages 9-19)
Penn Legacy Recreational (Ages 8-18)
Real Madrid Foundation Clinic
generation adidas international, in conjunction with Penn Legacy, is proud to offer a once in a lifetime opportunity to be coached for a week by the youth coaches from one of the world's greatest professional soccer clubs. The Real Madrid Foundation will be running a clinic at Penn Legacy in Lancaster, PA. Open to ALL boys and girls ages 7 to 17, this is an opportunity you do not want to miss! REGISTER NOW >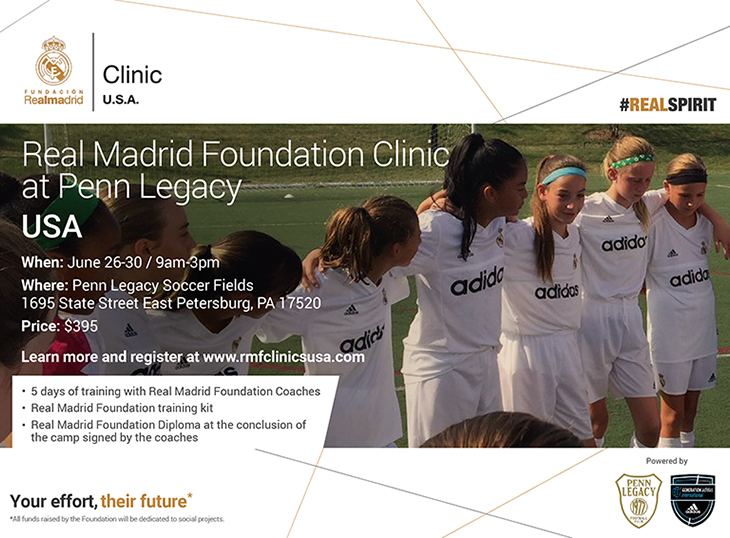 The club also hosts the Hempfield Adidas Fall Classic, one of the largest youth soccer tournaments on the East Coast.
Visit Penn Legacy's Website >
Penn Legacy's Facebook / Twitter / Instagram
Partnership benefits include free home match tickets for every player and coach in the club, cross-promotion, and unique game day experiences with the Inferno soccer team. For more information on Youth Club Partnerships, please contact Marketing Director, Julie Cleaves at julie@lancasterinferno.com