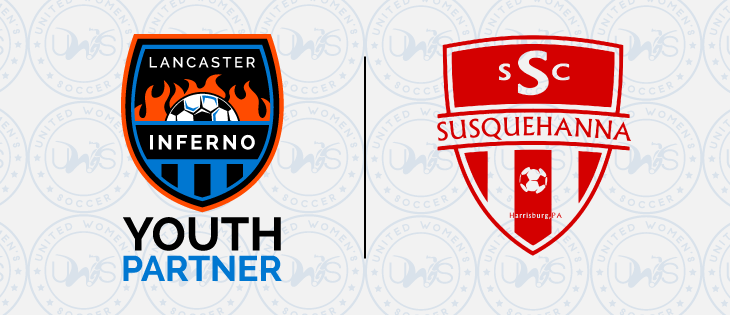 Inferno Partners with Susquehanna SC
The Lancaster Inferno is proud to announce a new youth club partnership with Susquehanna Soccer Club .
"We are excited to be partners with the Lancaster Inferno and supporting women's soccer in Central Pennsylvania. This is a great opportunity for girls of all ages to see professional women's soccer," says Chris Magness, Vice President of Susquehanna SC.
Susquehanna Soccer Club's mission is to promote the best possible soccer and personal development opportunity to every player at every level in the club. The club's recreational programs support youth from U14 to U18. The travel program starts at U9 and offers programs up to U18.
2017 United Shores Shootout


Susquehanna SC is hosting a 3v3 soccer tournament on June 24, 2017 at Yellow Breeches Sports Center. The United Shores Shootout is a one-day indoor tournament for ages U8 to U18. More Info >
2017 Tetra Brazil Camp



Susquehanna Soccer Club is hosting the Tetra Brazil Camp from August 7-11th at Veterans Park. The camp combines traditional Brazilian technical practices with the flair, passion, and creativity of South American soccer. Tetra Brazil camps feature professional, comprehensive, high quality soccer training from talented and experienced Brazilian soccer coaches. Register Now >
Susquehanna Soccer Club | Facebook | Instagram | Twitter
Partnership benefits include free home match tickets for every player and coach in the club, cross-promotion, and unique game day experiences with the Inferno soccer team. For more information on Youth Club Partnerships, please contact Marketing Director, Julie Cleaves at julie@lancasterinferno.com