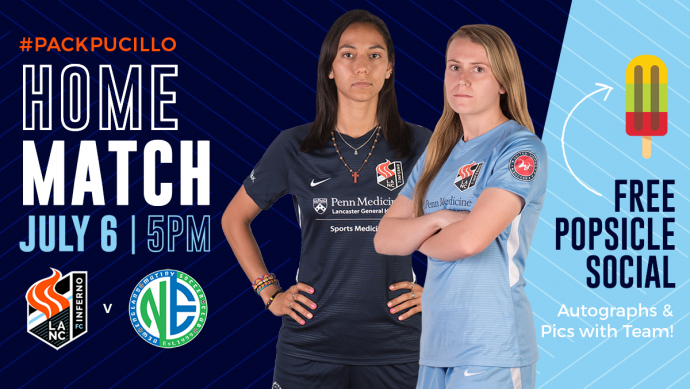 Home Match: FREE Popsicle Social
Lancaster Inferno (6-2-0) will be playing the team's final two matches for the 2019 regular season at home this weekend.
On Saturday, July 6th, Inferno will have a re-match against New England Mutiny (7-0-2). Both teams will battle for top position in the UWS East Conference. The Inferno will face another tough match vs Rochester Lancers (2-4-2) on Sunday, July 7th.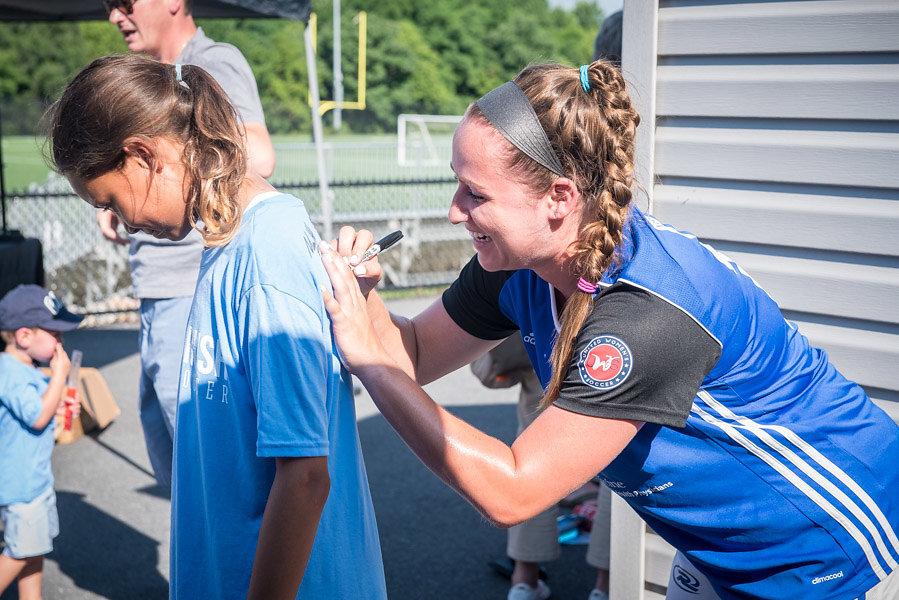 After the hot match on Saturday, you'll be able to cool off with our annual popsicle social! Youth fans will have the opportunity to meet their favorite players, get photos, and collect autographs, all while enjoying a refreshing popsicle!
And we have an extra treat for you this year . . . we have invited our former players to join us, so you may see some familiar faces and catch up with what they are doing post-Inferno.
General Admission: $5 | Youth ages 5 and under: FREE | Pre-purchase Tickets HERE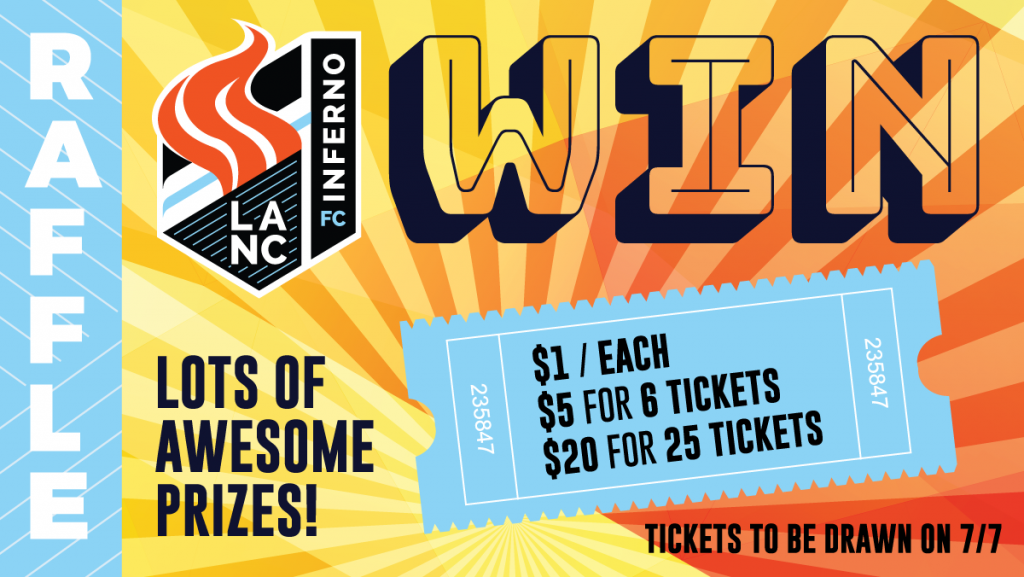 RAFFLE: At the end of Inferno's game on July 7th, tickets will be drawn for our first ever raffle. There are a lot of awesome prizes to win! You have the option of purchasing tickets for a chance to win even if you aren't going to be present at the match. Check out some of the prizes HERE.