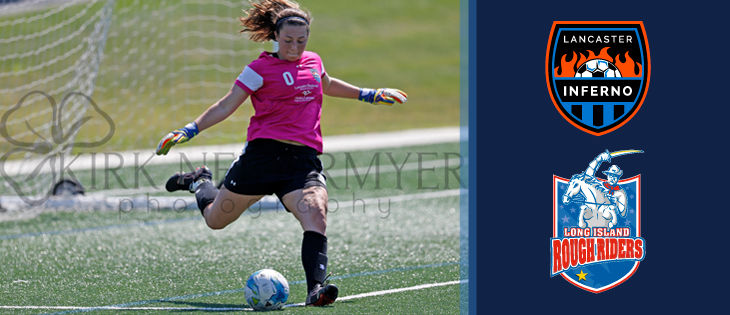 Inferno Falls to Conference Leaders
The Inferno had a tough outing this past Sunday at Pucillo Field losing 6-1 to the eastern conference leader, Long Island Rough Riders. In the first half, the Inferno held the Rough Riders to 1 goal with outstanding play by #0 Goalkeeper Jordan Kamp (5 saves).
The Rough Riders scored again in the 50th minute with the Inferno notching their only goal of the game two minutes later by #16 Haley Crawford (Assisted by #5 Tesa McKibben). The game evened out, but the Rough Riders scored their 3rd goal at the 61st minute. The Inferno defense held on but fatigue and injuries resulted in the Rough Riders scoring 3 goals in the span of 4 minutes.
"We held on but could not finish on some opportunities and two injuries to our starters hurt us towards the end of the game. I know the team will bounce back and focus on our next opponent," says Head Coach Francisco Cleaves.
The Inferno is back home this Sunday, June 18th at 3pm vs New York Magic at Millersville University's Pucillo Field.
<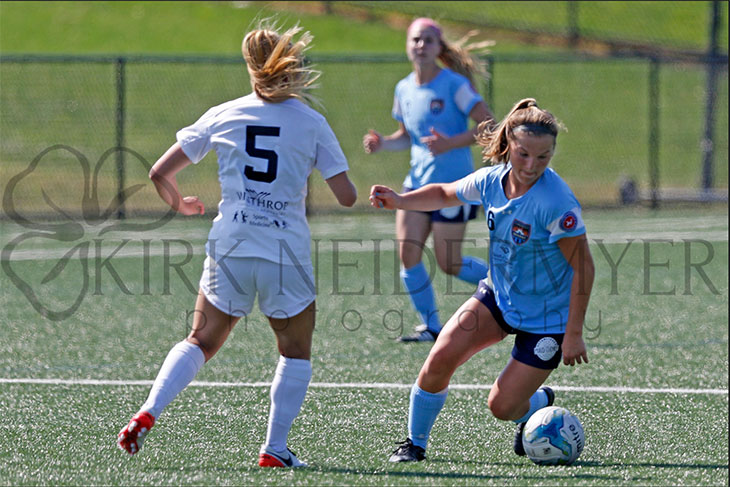 Check out photos from Sunday's Game by Kirk Neidermyer Photography >