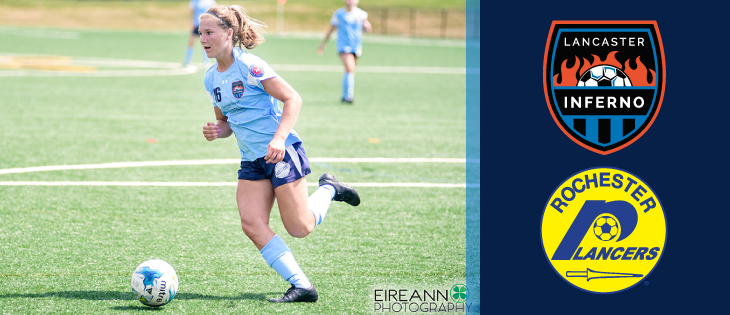 Inferno Beats Rochester 4-2
Inferno evened their record (4-4) by beating the Rochester Lancers (0-9-1) at Millersville's Pucillo field last Saturday by a score of 4-2. Tesa McKibben (#5) scored the first goal of the match in the 19th minute off a through ball from Elizabeth Wenger (#4). The game was delayed due to lightning in the first half, but after play resumed, the Inferno picked up where they left off.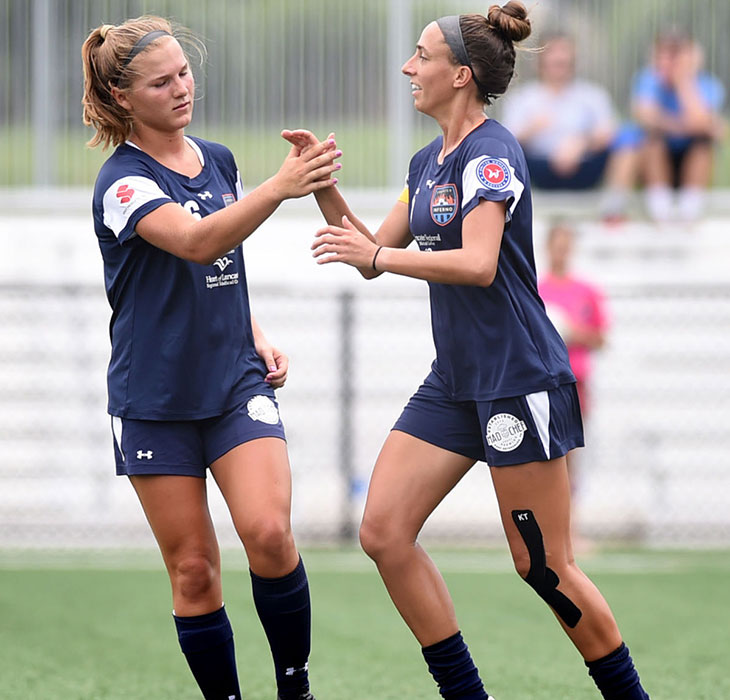 Haley Crawford (#16) tallied her first goal in the 39th minute with an assist from McKibben. Shortly after, Crawford scored her second goal of the match to end the half at 3-0. The Inferno dominated most of the action, but the Lancers fought back hard to capitalize on their opportunities with two goals late in the game. Nonetheless, the Inferno finished the score at 4-2 as Crawford earned a hat trick off a great pass by Siobhan Bross (#10).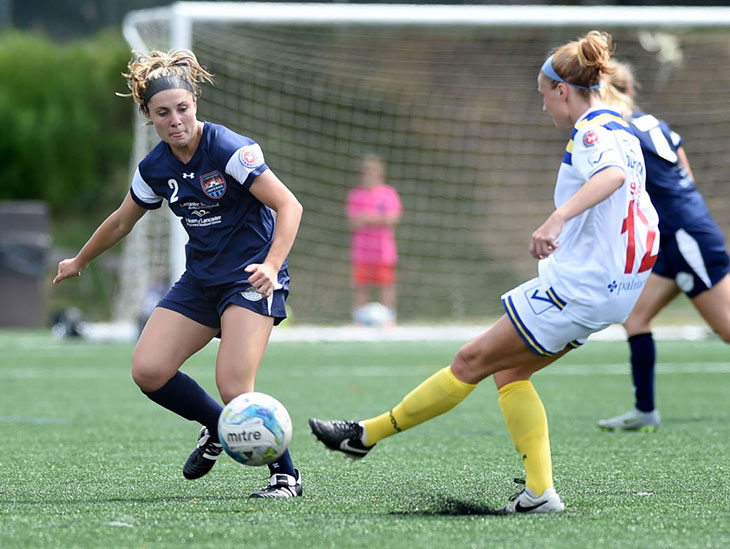 "We played with confidence but it took us a while to get the rhythm," Coach Cleaves says, "Our upcoming game this Saturday against Copa, whom we previously lost to (2-0), will provide our team a terrific opportunity to play our best game of the season."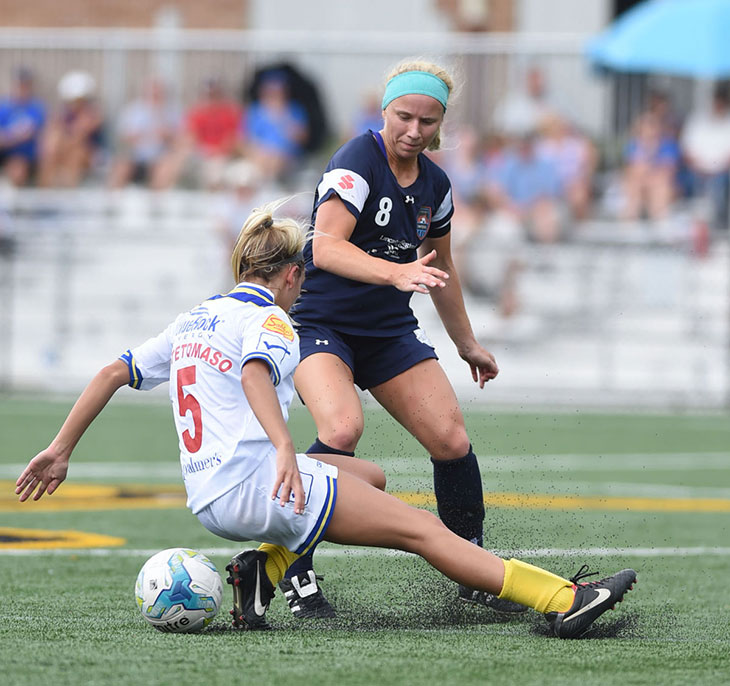 The Inferno host East Conference Leaders FC Copa (7-1-1) on Saturday, July 8th and need to win their last two games to have a chance of making second place to participate in the UWS playoffs.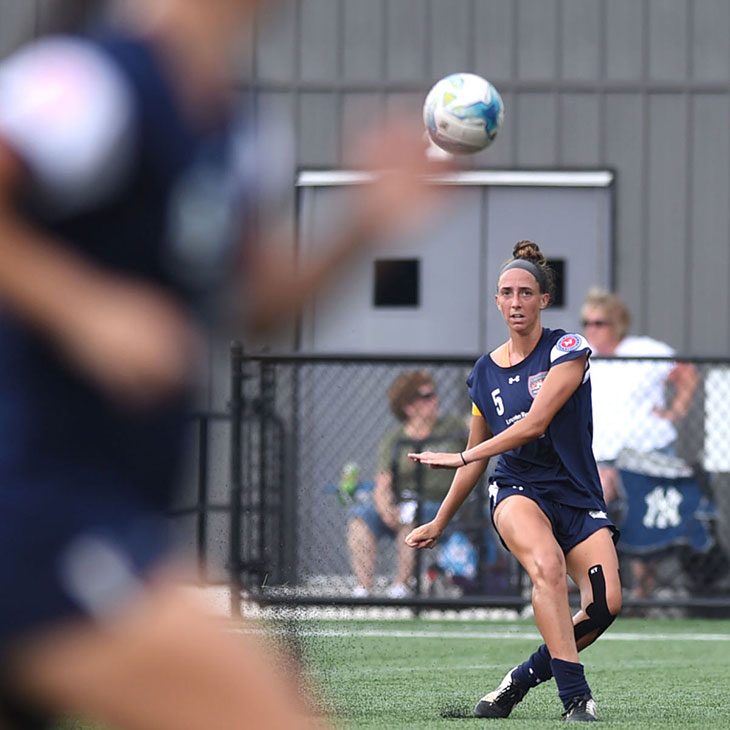 Check out 7/1 Game Coverage by Lancaster Sports | Lancaster Online