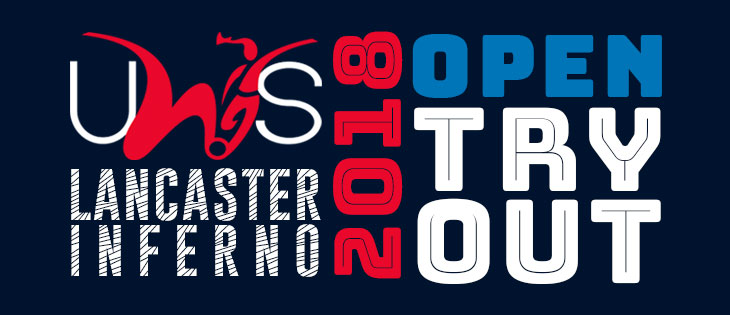 2018 Open Tryout #2
LANCASTER, PENNSYLVANIA – The Lancaster Inferno of the United Women's Soccer (UWS) national league is pleased to announce their second open tryout session for the 2018 season. Players who believe they can compete at the highest level amateur competition this Summer may register now to participate on Saturday, March 3, 2018.
Entering it's third season in the UWS, the Inferno rosters high-caliber talent living in the surrounding area, some commuting as far as 2 1/2 hours each way to participate. "We are very excited to continue providing this opportunity for collegiate players, along with passionate amateurs and former/aspiring professionals. The team has grown in popularity within the community thanks to our loyal fans, sponsors, and partnerships with six local youth soccer clubs (including Ephrata SC, Panthers United SC, Penn Legacy FC, Penn Manor SC, Susquehanna SC & West York SC)," says Head Coach Francisco Cleaves.
The Inferno kicks off the 2018 UWS season with practice beginning on May 1st. The signed players currently attending college will join the team once their Spring semester ends. The official 2018 UWS league game schedule will be released this March and takes place May-July.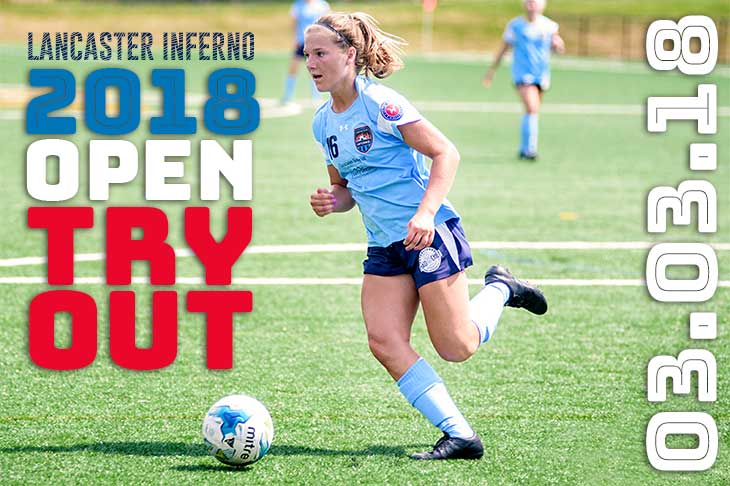 OPEN TRYOUT DETAILS
Date:
Saturday, March 3, 2018
Time:
3:00PM – 4:30PM (Player Check-in between 2:25PM-2:45PM)
Location:
Lanco Fieldhouse
1901 Miller Road
East Petersburg, PA 17520 (turf field)
In order to participate in the tryout, each player must submit the $25 registration fee and online application form. They will also fill out a liability waiver at check-in prior to the tryout.