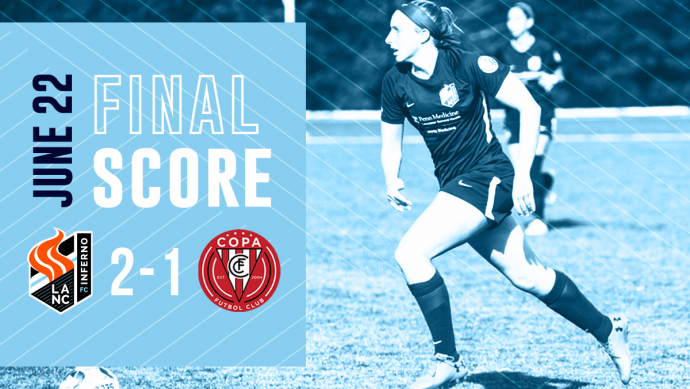 Inferno remains undefeated at home
Lancaster, PA – The Lancaster Inferno battled their way to a 2-1 victory over NJ Copa FC last Saturday. A quick goal in the 4th minute by Haley Crawford off a direct kick from Teresa Rook was welcomed by a tired Inferno team playing its third game in 7 days. Lancaster was up 1-0, and Crawford had another golden opportunity off a second direct kick from Teresa Rook that sailed over the crossbar. Inferno controlled the game for the first 30 minutes with several opportunities to score, but was unable to find the back of the net.
NJ Copa FC scored in the 36th minute off a quick counterattack that caught the defense out of position. Copa's Jeanine Nunez was able to win the ball at the end line and laid it off to Tori Baliatico who buried the ball on the right side of the goal. Copa had another opportunity when Melanie Cunha took a hard left-footed shot in the 36th minute forcing Inferno GK Kelly O'Brien to make a diving save. The Inferno responded in the 42nd minute, but a shot from Kay Liebl went wide.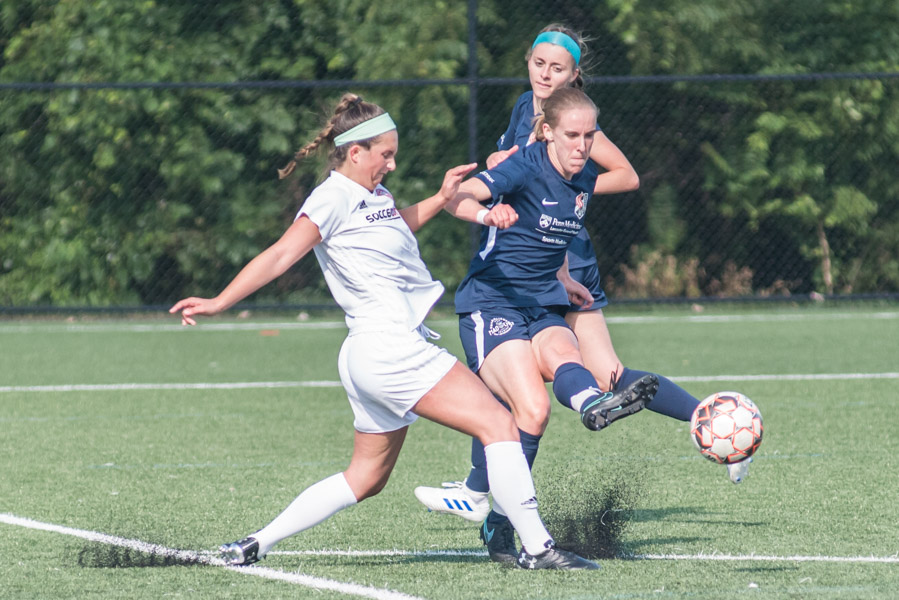 Inferno started the second half controlling the possession and had its first scoring opportunity in the 51st minute by Kendra Jones with the shot barely missing over the crossbar. Copa's GK Bristol Pizzutto was tested again in the 54th minute on a shot by Ryelle Shuey.
In the 57th minute, Teresa Rook's shot was saved off the line by a Copa defender. Inferno kept pressing and in the 65th minute, a combination play from Haley Crawford to Ryelle Shuey found Kara Weller on the right side who dribbled 15 yds and made a through pass to Maura Holst who buried the ball in the Copa goal. Inferno had another opportunity on a shot outside the 18 yard box by Ryelle Shuey in the 74th minute which forced the Copa keeper to make a diving save. Copa did not mount any serious scoring threats and Inferno was able to run out the clock for its 5th straight win of the season.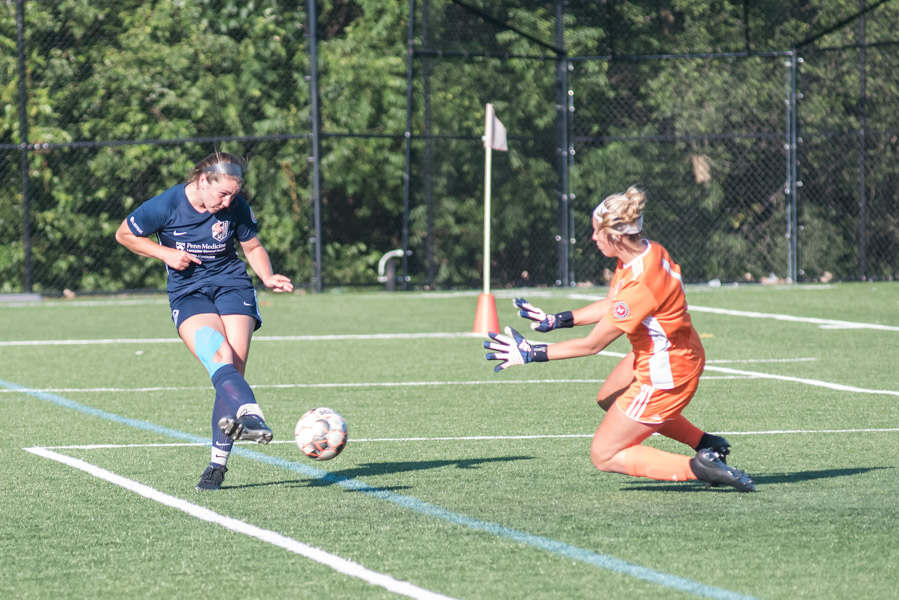 Watch the full match: