2021 Lancaster Inferno All-Girls Soccer Camps
Lancaster, PA – As one of the top pro-am women's soccer teams in the country, Lancaster Inferno is offering an all-girls soccer camp for players ages 5-14. Don't miss a chance to learn from former/aspiring professionals and college players who will mentor and inspire the next generation of young female soccer players.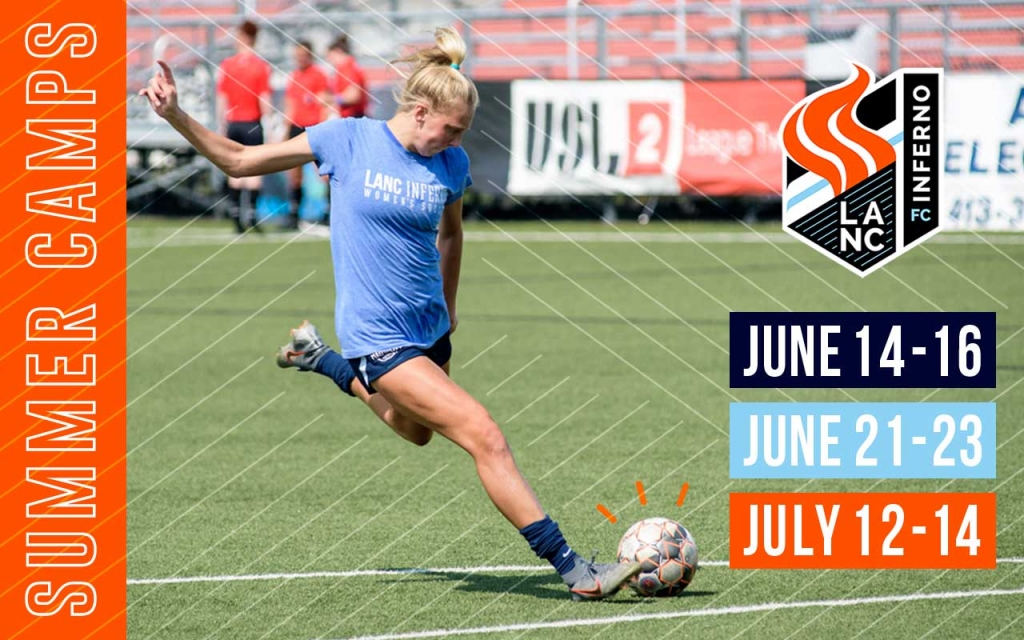 Each 3-day camp will be unique and sessions will focus on developing technical skills, building confidence, and furthering a deeper love for the beautiful game.
Open to girls ages 5-14 / Grouped by age and skill level. Each camp includes a tee (colors differ per camp) & free home game ticket. All coaches are SafeSport certified and licensed. Limited spots available!
DATES:
June 14-16
June 21-23
July 12-14
TIMES: 9:00AM -12PM
WHERE: Manheim Township Athletic Complex (Weaver Fields) – 2883 Weaver Road, Lancaster, PA 17601
COST: $110/Camp (Includes Tee Shirt & Free Game Ticket)