2023 Winter Skills Clinic
Lancaster, PA — Lancaster Inferno is hosting a one-day soccer skills clinic during Winter Break for girls ages 7-16. The clinic will be led by some of the stars from Lancaster Inferno, including current and former professional players Teresa (Rynier) Rook (Kvarnsvedens IK/JMU alum), Marissa DiGenova (Caribbean Stars/Temple alum), and Kendra Jones (FC Bulleen/Villanova alum). Stay tuned as more player coaches will be announced in the coming weeks!
The Winter Clinic will be held on Friday, December 29th at Spooky Nook Sports Dome from 9AM-NOON. Activities will be led by both Lancaster Inferno's licensed technical staff and women's team players. Don't miss this exciting opportunity for young players to be mentored and taught by these experienced players!
Timeline
9:00-10:00AM Skills & Possession Games / Goalkeeper Training (goalkeepers only)
10:00-11:00AM Small Sided Games & Finishing
11:00-11:30AM Mini-Tournament (Large Sided)
11:30AM-NOON Pictures & Autographs
Feel free to stay after to watch our UWS Women's Team Tryout at 12pm!
Details
Ages: Girls 7-16 years old
Date: Friday, December 29, 2023
Location: Spooky Nook Sports (75 Champ Blvd, Manheim, PA 17545). The clinic will be on turf inside the dome/bubble.
Check-In: 8:40–8:50AM
Time: 9:00AM–NOON
Cost: $80 – Open to players regardless of club affiliation / $75 for Lancaster Inferno FC players
All players attending the clinic will get an Inferno sticker!
Don't forget to bring an item to get autographs and photos with the players. There will also be Inferno branded items available for purchase.
About Teresa (Rynier) Rook
Teresa is a local legend, and the second women's professional soccer player to come out of Lancaster County. She is the co-captain of Lancaster Inferno's Women's Team and is in the JMU Hall of Fame and Conestoga Valley HS Hall of Fame.
Professional & Pre-Professional Career
Lancaster Inferno – 2007–2010, 2016, 2018–2021, 2023-present
Ottawa Fury (2011 & 2014)
Fimleikafélag Hafnarfjarðar, Iceland (2013)
Kvarnsvedens IK, Sweden (2012)
2011 Women's Professional Soccer Draft
College Career
Four-year starter at James Madison University (JMU)
Holds the school record for assists (53) – also a conference and state record
Tied fourth, points (93)
13th, goals (20)
Coaching Experience
Youth Club Director at Lancaster Inferno FC
10+ years of coaching experience at the college, high school, and youth travel soccer levels
ODP Coach
Coaching Experience
US Soccer National "D" License
Licenses & Education
US Soccer National "D" License
Master's Degree in Early Childhood Education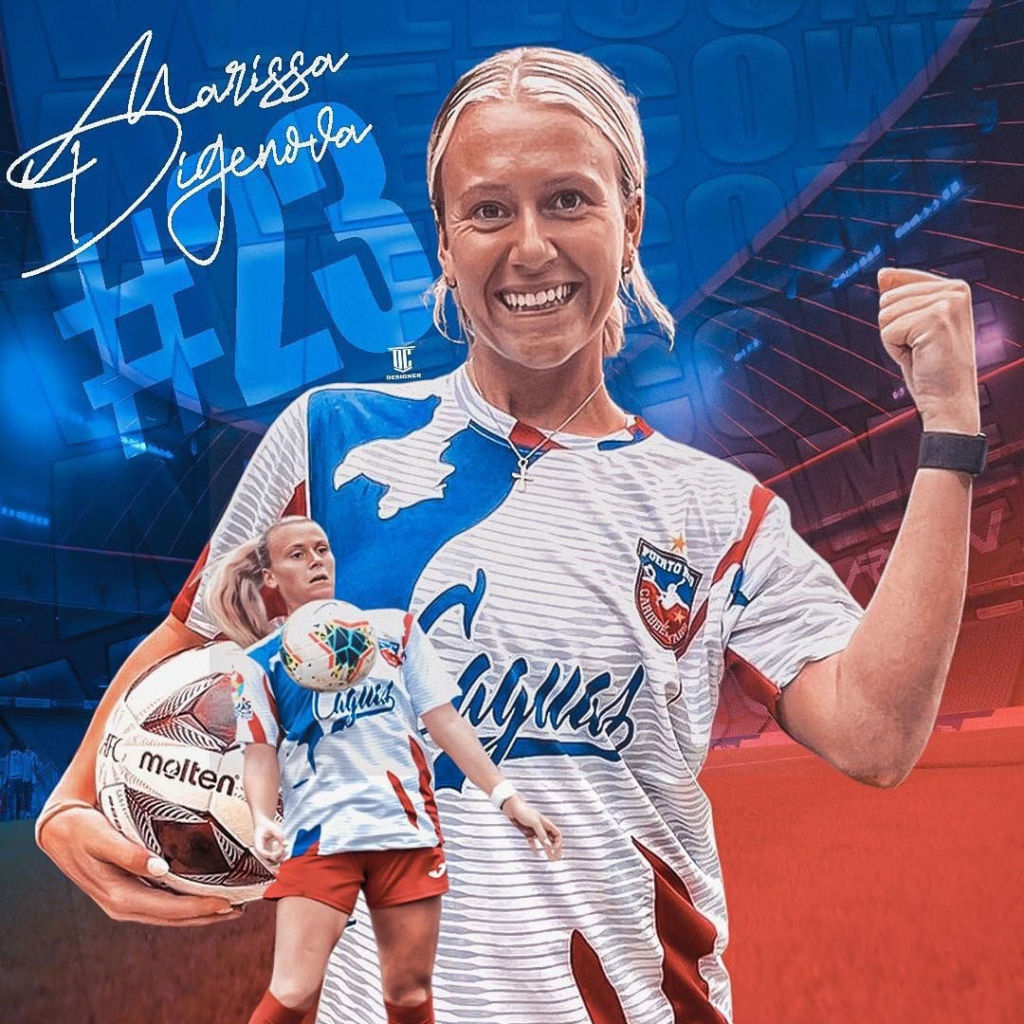 About Marissa DiGenova
Hailing from King of Prussia, PA, Marissa has been both nationally and internationally recognized as a standout player. She is the co-captain of Lancaster Inferno's Women's Team and currently plays professionally with the Caribbean Starts (Puerto Rico).
Professional & Pre-Professional Career
Lancaster Inferno – 2018-present
Caribbean Stars, Puerto Rico (2023-present)
PR Sol, Puerto Rico (2022-2023)
4x UWS Iron Woman of the Year
2023 East Conference Defensive Player of the Year
2023 All-UWS National MVP
College Career
Five-Year player at Temple University
Co-captain
Coaching Experience
Inferno Summer of Excellence/Summer Select Coach
Private Training Sessions
Camps & Clinics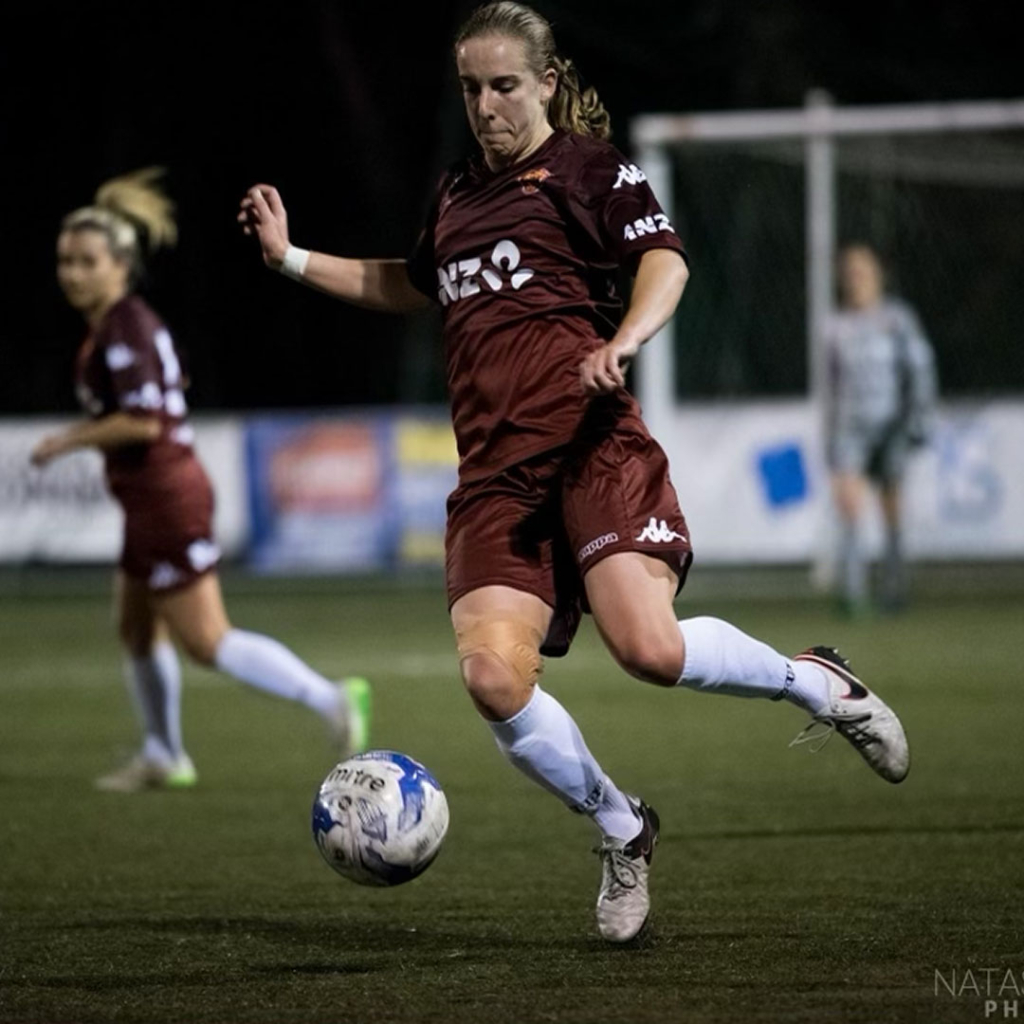 About Kendra Jones
Hershey, PA native, Kendra Jones is both a former professional soccer player and a current coach at the Division I level. She played for Lancaster Inferno for 8 seasons and has a wealth of knowledge and experience in coaching.
Professional & Pre-Professional Career
Lancaster Inferno – 2010–2012, 2018–2022
FC Bulleen Lions (Australia) – 2017
Bayside United Football Club (Australia) – 2016
Zeny 1 Liga team AC Sparta Praha (Czech Republic) – 2015
Heidelberg United (Australia) – 2014
College Career
American University and Villanova University
Coaching Experience
Assistant Coach at Niagara University (2023-present)
Head Coach at Washington & Jefferson College (2019-2023)
Assistant Coach at Washington & Jefferson College (2018)
10+ years of coaching experience at the college, high school, and youth levels both in the United States and Australia
Licenses & Education
US Soccer National "D" License
United Soccer Coaches Advanced National Diploma
United Soccer Coaches Advanced National Goalkeeping Diploma