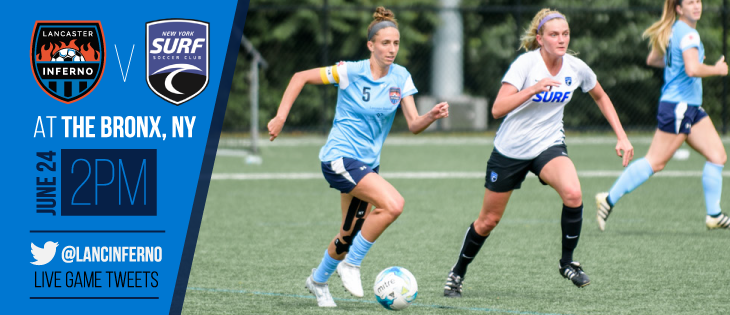 AWAY MATCH – SATURDAY, JUNE 24TH @ 2:00 PM
The Inferno plays NY Surf (3-1-2) on Saturday, June 24th at 2PM at Reinhart Field, State University of New York Maritime College (6 Pennyfield Ave, Bronx, NY 10465). The Surf is coming off a tie last weekend against the FC Copa and will look to avenge an earlier loss to the Inferno (2-1) at Pucillo Field on June 4th.
"Our team has gotten into a rhythm and all the girls are playing with confidence. This will be a tough game but I have confidence we will end up with a positive result," states Coach Cleaves.