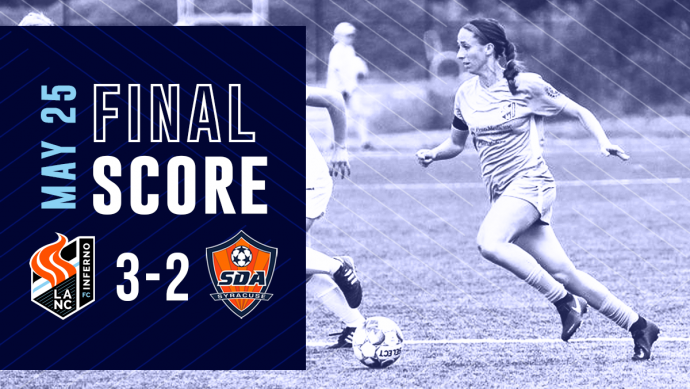 Inferno wins Home Opener
Lancaster Inferno outscored Syracuse DA 3-2 last Saturday at Millersville University Pucillo Field in front of over 300 fans. The Inferno started out quickly pressuring the Syracuse defense, hitting the crossbar twice on shots by Tesa McKibben (St Francis) and Teresa Rook Rynier (JMU). Inferno was unable to find the back of the net until the 45th minute on an assist by newcomer Bri Kropinack (Bucknell) to Haley Crawford (JMU), last season's United Women's Soccer (UWS) Offensive Player of the Year.
The second half started with Lancaster Inferno continuing to pressure, but it was Syracuse who scored first. At the 53rd minute Eva Gordon (Syracuse University) had a breakaway on a long pass from Brooke Barbuto (Stony Brook), which caught Inferno's defense out of position.
Lancaster Inferno's best opportunity came in the 58th minute when Haley Crawford found Bri Kropinack inside the 6 yard box, but the shot went right to the keeper. Inferno kept up the offensive pressure and was rewarded in the 58th minute after a foul from Syracuse right outside the 18, which Tesa McKibben buried in the upper right corner.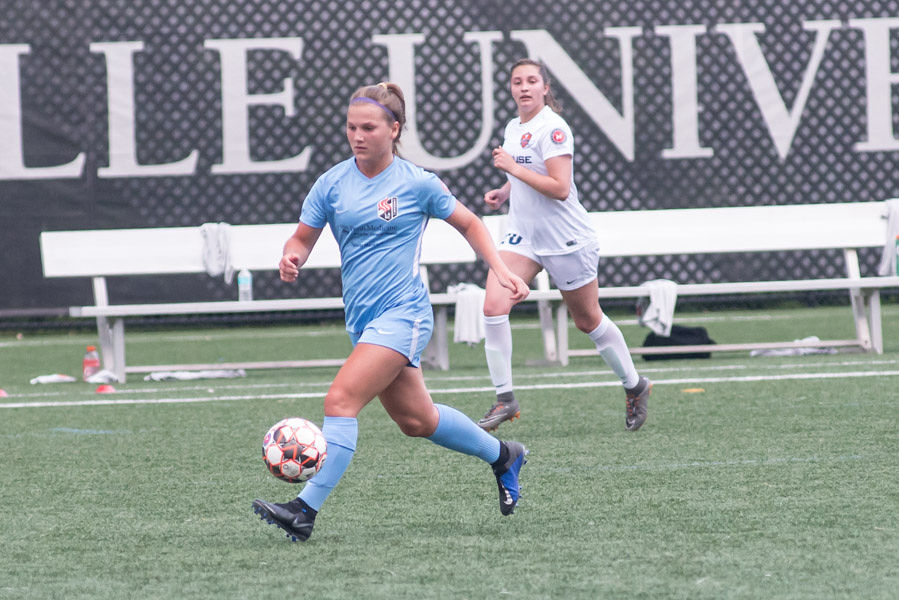 With the lead, Inferno kept dominating the pace of play with several opportunities thwarted by the Syracuse goalkeeper Mackenzie Hanna (Binghamton), who finished the game with 12 saves. The two teams exchanged possession and Syracuse looked for the tie, but the Inferno defense and starting goalkeeper Kelly O'Brien (Lafayette) kept the game under control.
The third goal of the match came in the 78th minute on a play that started with a direct kick from the sideline taken by Teresa Rook, which found Abby Erlemeier (Richmond) inside the 18, who passed to Bri Kropinack who proceeded to lay it off to Tesa McKibben for her second goal of the game.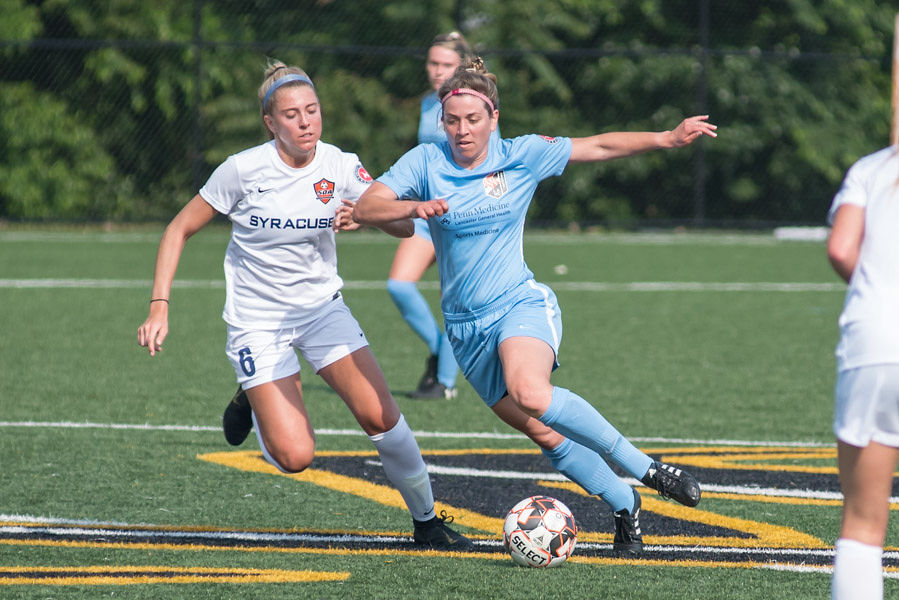 Syracuse was not done and scored the final goal of the game on a free kick taken by Kristen Underwood (Campbell University) in the 88th minute.
Head Coach Francisco Cleaves stated, "Overall I think we played well offensively, although we should have had more patience and maintained possession of the ball to control the game. Their two goals came on defensive mistakes and miscommunication, but we have a good foundation to build on."
The Lancaster Inferno (1-1) goes on the road this Saturday to take on NJ Copa FC (1-2). The match will be live-streamed on MyCujoo.
.