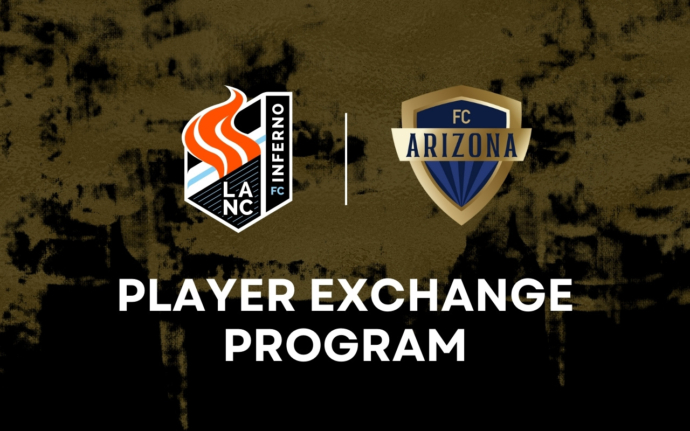 Player Exchange Program with FC Arizona
Lancaster, PA — Lancaster Inferno FC is partnering up with FC Arizona to offer a Player Exchange Program. The program will allow players from each club to compete in various showcases and events with the other. In doing so, players will have access to additional playing opportunities in different regions.
"We are pleased to announce an innovative player exchange program with FC Arizona which will provide players from both clubs additional exposure to college coaches from different regions," said Stephanie Cleaves, Executive Director of Lancaster Inferno FC. "This program allows players to be seen by more coaches in person & through video footage. Other benefits include familiarizing both parents and players with different regional opportunities for their future college careers."
Founded in 2008, Lancaster Inferno was acquired under new ownership in 2014 to provide high level soccer in Lancaster County. Lancaster Inferno has earned national recognition in fielding one of the top women's pro-am teams in the country.
Now entering its first spring season as a sanctioned U.S. youth soccer club, the Inferno aims to have the same success in its youth program. This is accomplished by providing a holistic approach to development within a professional environment. Lancaster Inferno FC also has an academy structure and fields one team per age group within a unified pathway.
Similarly to Lancaster Inferno, FC Arizona offers a pathway for their female players from youth to pro-am. Their competitive girls teams compete in ECNL and their women's team is part of United Women's Soccer (UWS). Both clubs are committed to providing the best opportunities possible for their players.
"The Player Exchange Program is another exciting platform to showcase our players around the country," said Jamie Landreman, Owner and President of FC Arizona. "Our partnership with Lancaster Inferno FC will provide our players with additional exposure and the experience necessary to play at the next level. By coming together with other clubs around the country, it allows our players, coaches, and club to learn and grow within the soccer community."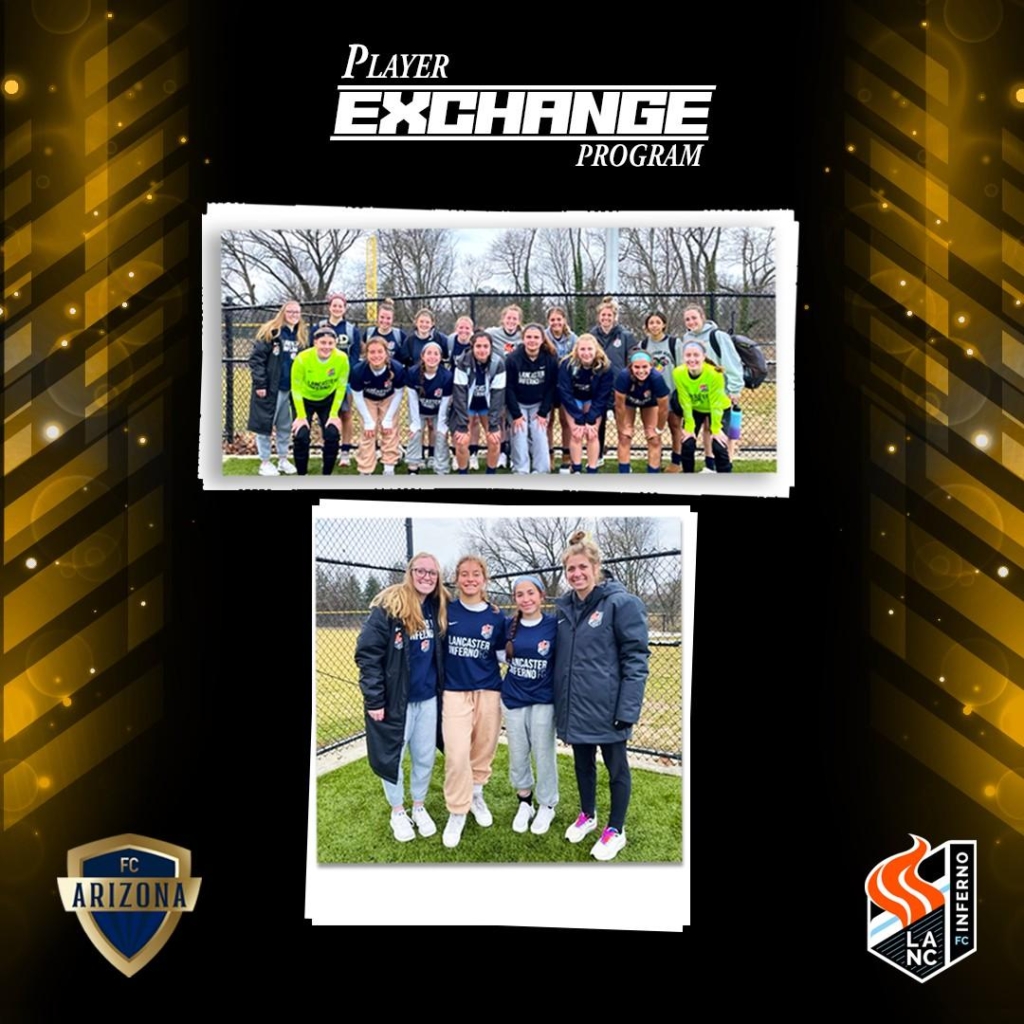 To find out more about FC Arizona, visit fcarizona.com. Learn more about Lancaster Inferno's all-girls travel soccer program at the following LINK. Tryouts for Lancaster Inferno FC will take place at the end of April. If you are interested in trying out for Lancaster Inferno FC, register HERE.