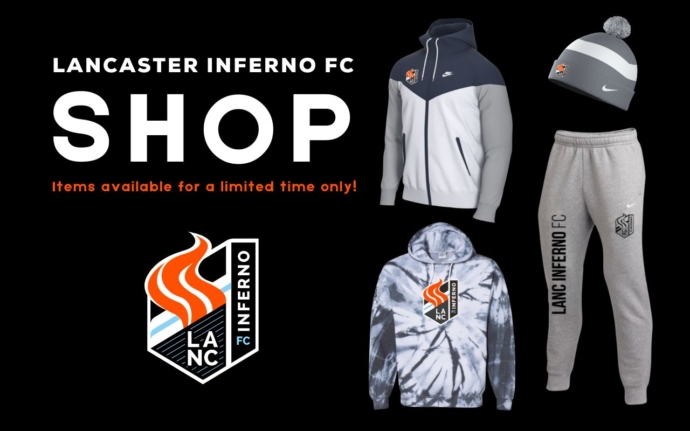 Shop Lancaster Inferno FC
The wait is over and our shop is now open!
Thanks to input from you — our fans and players — we are able to offer your favorite items from your favorite club! There are plenty of options to keep you comfy and warm.
Our first window of orders closes this Friday, December 2nd at 11:59pm ET. Place your orders by then for a better chance to get your purchase in time for the holidays!
We're reopening the online shop again on Saturday, December 3rd through Sunday, December 11th so that no one misses out on these exclusive Lancaster Inferno items.
The best thing about getting Inferno gear is knowing that you are not only going to look good — you are also helping to support women and girls in soccer through our 501(c)(3) organization.