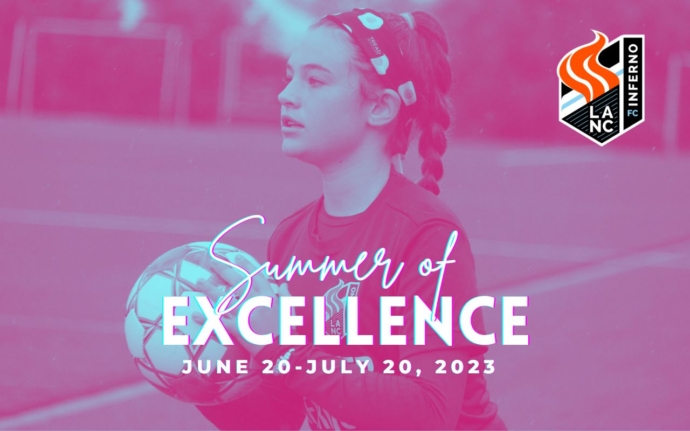 Summer of Excellence
Lancaster, PA — Lancaster Inferno's Summer Select program has a new look in 2023. We revamped our program to focus more on player's development while also keeping the successful aspects of Summer Select. Announcing our new "Summer of Excellence" program!
Summer of Excellence is designed for players that have experience playing soccer and a strong desire to improve their game. The program will be led by our women's team players and technical staff.
Each session will focus on improving players' technical skills and fostering creativity and confidence. Players will also work on finishing, possession in small spaces and team play. Summer of Excellence is open to girls ages 8-17, regardless of club affiliation.
Each player will receive an Inferno T-shirt. Participants will also have the opportunity to be ball runners (ages 11+), player escorts (ages 8-12), and partake in fun halftime challenges and/or intersquad games (all ages) at Inferno's home games!
Dates: June 20, 22, 27, 29, July 4 OFF, July 6, 11, 13, 18, 20 (Tuesday/Thursday)
Time: Evenings (time TBA). Each session will be 1 hour and 15 minutes.
Location: TBA (Lancaster, PA)
Cost: $300 – Open to players regardless of club affiliation / $260 for Lancaster Inferno FC players
Register by Sunday, January 15th to get $10 off your registration!